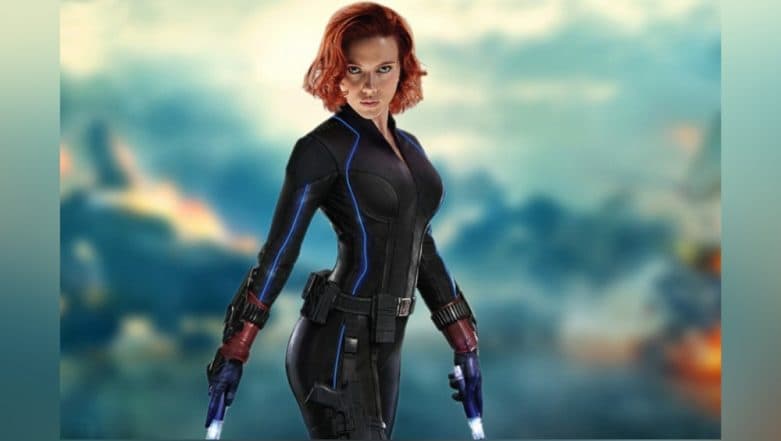 Ever wondered what it takes to become a Marvel Star? Some fine acting chops, good looks and a fit body will take you far. Every Avengers: Endgame star from Robert Downey Junior to Chris Hemsworth undergoes rigorous training to get in shape for their roles. Scarlett Johansson who plays Black Widow also went through a brilliant physical transformation. Over the years, Johansson's curvy figure has been sculpted into a fit, muscular frame that does justice to her role as the Russian assassin. If you too are inspired by the Black Widow, here is Scarlett Johansson's workout routine that she shared with The Hollywood Reporter. This is a one-week routine to get a well-toned body like Scarlett Johansson.Avengers: Endgame Star Scarlett Johansson Makes Jaws Drop With Daring Tom Ford Pantsuit (View Pics)
The 34 years old Scarlett Johansson told The Hollywood Reporter that before playing the role of Black Widow in the Avengers franchise she had never set foot in a gym. Johansson is currently a mother of one and she balances her work, fitness and family time nicely.
The Avengers actress Johansson had been training under Eric Johnson since 2009 when she made her debut in Iron Man 2. Black Widow mostly does her fitness training at Urban Body Fitness in Atlanta. She trains by setting milestones every 12 weeks like a 245-pound deadlift, pull-up series, single leg pistol squats push-up reps with a 45-pound plate.
Workout plan to get a body like Scarlett Johansson
The following programme includes seven days of weight training out of which two days are kept for light cardio. Scarlett Johansson's Black Widow Workout plan focusses on body stability and flexibility, core and strength development. This will also aid in quick fat loss.
Day 1- Strength training with trap bar deadlift, hollow body push-ups, prone leg curl and also include some core workout like reverse crunch hold. Each exercise should be performed in three sets with 10-12 reps. Conditioning training like explosive slam ball workout and battle rope should also be included on this day.
Day 2- Latissimus dorsi muscles from the back should be trained just to give a toned finished to the posterior part. Exercises like pull-ups, lat pull-down, seated mid row, one arm dumbbell bent over should be included.
Apart from this trapezius muscle should be trained where exercise like bent over side lateral raises and barbell upright row should be included. Again conditioning workout like tyre flip and sledgehammer knocking should be included.
Day 3- Do Cardio (Include Incline Treadmill walk followed by some sprinting).
Day 4- Train lower body by including exercises like back squat, front squat, goblet squat, pistol squat, box jump along with stiff leg deadlift.
Day 5- Train shoulder by doing exercises like military press and train deltoids (shoulder) by including side lateral raises, front raise and reverse flier. Also, include core exercises like side planks, stiff leg raise on pull-up bars.
Day 6- Train pectoralis muscles by including bench press, incline dumbbell bench press, cable chest flier along with conditioning workouts like rope climb, monkey bar cross and Roman rings exercises.
Day 7-Light cardio or yoga.
It is important to note that the key to achieving your desired body is only determination and dedication towards your fitness goal. It is also necessary to follow a very strict diet regime with proper rest and adequate sleep. However, Black Widow fans can give this workout a try if they want a body as banging as the Russian assassin's.