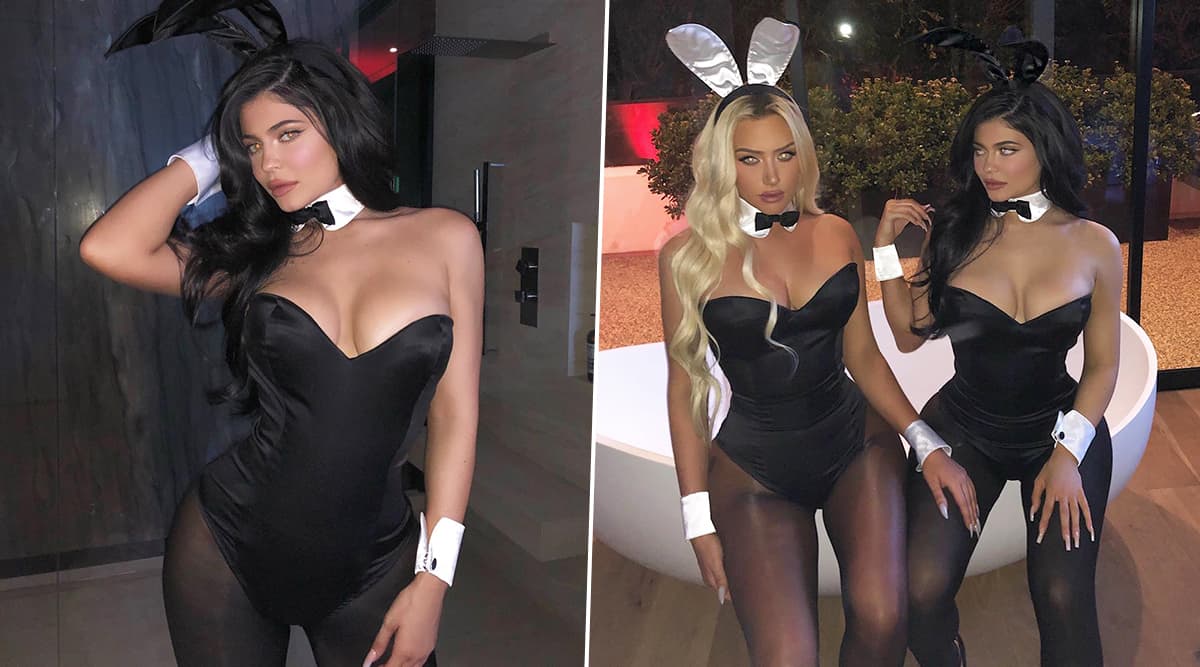 Every year, before the arrival of much-awaited Halloween, people look up to the youngest Jenner sib—Kylie Jenner for her extravagance. Each moment she steps out, KyKy never disappoints her fans as she goes overboard when given a theme. Be it her latex dress collection, her wig game and oh hell, those iconic girlfriend sunglasses! The makeup mogul never fails to make head-turning appearances. But the 22-year-old may have just outdone herself with her sexiest costume ever, as she channelled a Playboy bunny. If you are among Jenner's 149 million Instagram followers and have come across her recent pics, then you surely know that her look is the sexiest outfit to style up for Halloween party 2019. Kylie Jenner Dresses Stormi As Her Mini Self With Her With Outfit Inspired by Her Lilac Versace Dress at the Met Gala 2019. 
The Keeping Up With The Kardashians star wore bombshell waves in her hair as she let it loose, donning the iconic bunny ears, corseted strapless leotard and white collar and cuffs. Kylie's costume was in honour of her friend Anastasia Karanikolaou's Playboy-themed party. Sharing her erotic pics on Instagram, the make-up mogul writes, "Stas said I'm having a Playboy party pull up." And she rightly pulled that up, with the otherwise all-black ensemble. Her selfie is just about as epic as they come. Kylie Jenner and BFF Anastasia Karanikolaou Kiss on Camera As Britney Spears and Madonna for Halloween 2019. 
Kylie Jenner At Her Best Anastasia's Themed Party:
View this post on Instagram
The 22-year-old is one of those celebrities whose impeccable style game lends for Halloween aptly. Jenner's outfits are always spot-on! Her playboy bunny appearance is notably her second costume for the spookiest festival this year. She evidently gave her fans more reasons to root up for her. So for Halloween this year, dress like your fashion icon, for real!