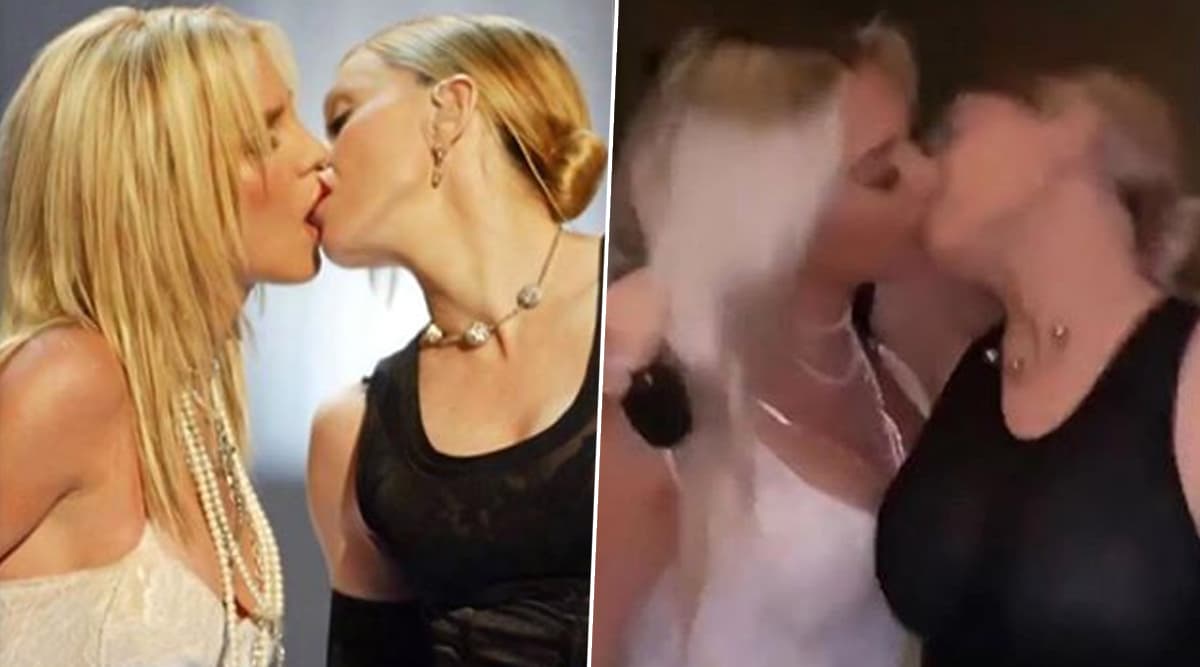 Kylie Jenner may have picked something for Halloween. After baby Stormi went viral for dressing up like her momma for Halloween, Kylie Jenner made jaws with her new BFF Anastasia Karanikolaou aka Stassie Baby, as they both dress up as Madonna and Britney Spears for Halloween. Remember when Kylie dressed in matching outfits with Jordyn Woods? Well, she's long gone, as Kylie shared a kiss with Anastasia for a video on her Instagram story. The two have grown quite close ever since the Jordyn Woods scandal broke the childhood friends apart. After the Kylie Skin tropical trip, we get to see more of the besties. Kylie Jenner Dresses Stormi As Her Mini Self With Her With Outfit Inspired by Her Lilac Versace Dress at the Met Gala 2019.
Kylie may dress up in matching outfits with Stassie as they both posted a video of them dressed as Britney and Madonna to kiss like the singers during their performance at 2003, VMAs. Maybe this was an early Halloween party or maybe it was a glimpse of her outfit this year. The video shows Kylie and Stassie dancing and then going in for a kiss. It's just a peck but people are calling them wild. Kylie Jenner Looks Like a Burnt Marshmallow As She Flaunts Her Butt in a Versace Jumpsuit.
Kylie Jenner and Anastasia Karanikolaou Kissing, As Britney Spears and Madonna
View this post on Instagram
Even though Kylie Jenner kissed her best friend for a video, people can't stop staring at Stormi's Halloween look. People are loving the little one's lilac wig and the pompoms on her arms as she channelled Kylie's Versace dress that she wore on for the Met Gala 2019 carpet. It looks like the mommy-daughter duo is ready to win this year's Halloween. Now we wait for the rest of the KarJenner clan to bring in what they've got!