Amazon founder and CEO Jeff Bezos recently announced on Twitter that he and his wife of 25 years MacKenzie are getting divorced. Just hours after the news, sources told media that he was dating former news anchor Lauren Sanchez. Bezoz and Sanchez have been spending more time together in recent months. The 49-year-old former reporter is also divorcing her husband of 13 years, Patrick Whitesell, one of Hollywood's most powerful talent agents. Sanchez is a helicopter pilot and the former anchor of Fox 11's Good Day LA. Here's everything you need to know about Lauren Sanchez. Amazon Founder Jeff Bezos, Wife MacKenzie To Divorce After 25 Years of Marriage.
Lauren got married to Patrick in 2005 in a star-studded occasion which was attended by Ben Affleck, Matt Damon, Jennifer Garner and Hugh Jackman. Sanchez has had a long career in television as she worked as a co-host on Fox's Good Day LA from 2011 to 2017. She has also appeared on Extra as an entertainment reporter. She also hosted the first season of the dancing show So You Think You Can Dance and has made an appearance as a guest co-host on The View. Jeff Bezos Net Worth: Facts & Numbers That Will Blow Your Mind About The World's Richest Man.
Lauren Sanchez Anchor at Good Day at LA
View this post on Instagram
Lauren is also a helicopter pilot and attained her license in 2016 and created Black Ops Aviation, an aerial film and production company. According to Hollywood Reporter, Sanchez said, "I loved entertainment and I loved filming, and so I got to combine all of it." Sanchez served as a consultant on Christopher Nolan's Dunkirk, reports the publication. Page Six also reported that she was also hired to film aerial shots for Bezos' company Blue Origin.
Lauren Sanchez and Patrick Whitesell Along with Jeff Bezos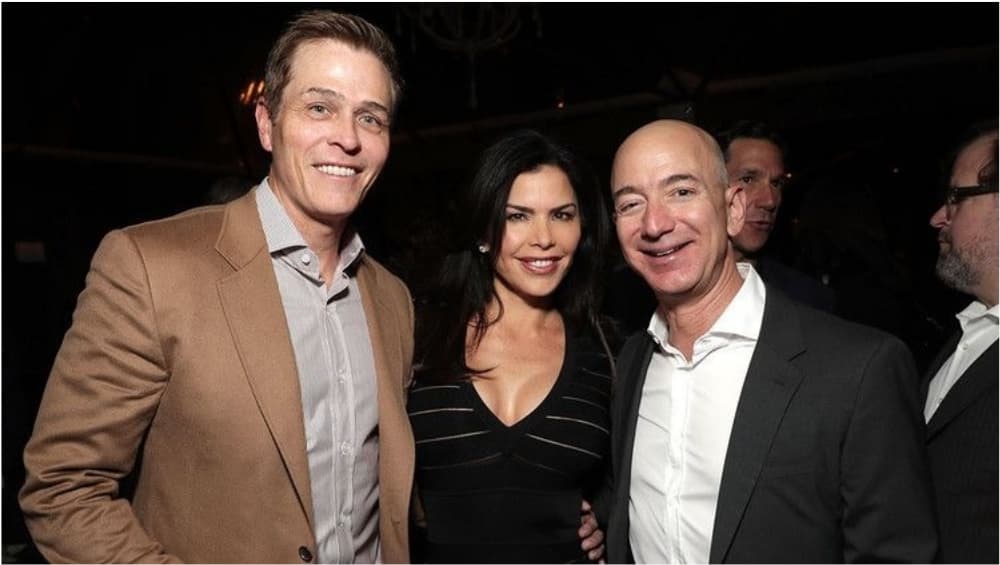 The mother of three has also featured in films such as The Longest Yard, The Day After Tomorrow, Fight Club and Ted 2. A source told People Magazine, "Lauren and Jeff have been spending a lot of time together over the last year and especially the past few months. At first it was socially at parties, here and there. But their time together has definitely seemed to evolve, raising some eyebrows. Jeff has met a small group of Lauren's girlfriends, too. The two of them are sort of thick as thieves right now." In a joint statement on Twitter on Wednesday, Bezos and his wife announced their intention to continue their lives as friends.