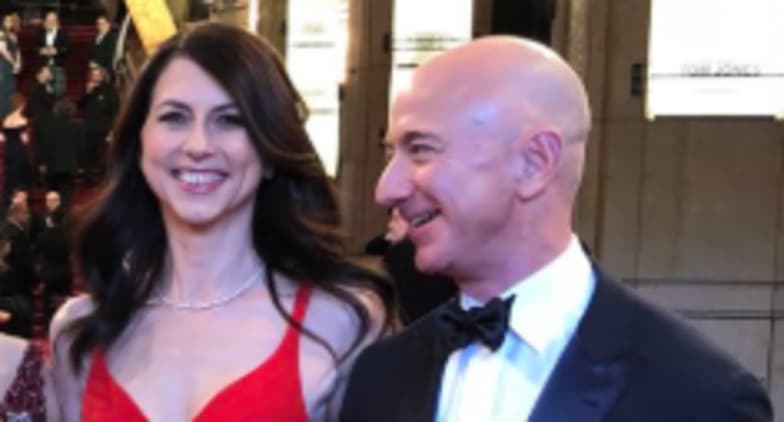 Washington, January 9: Founder and Chief Executive Officer of Amazon Jeff Bezos on Wednesday announced that he and his wife MacKenzie Bezos has decided to divorce after a long trial separation. The billionaire announced his separation in a joint statement by the couple on Twitter. World's Richest Man Jeff Bezos Celebrates His Net Worth, While Employees at Amazon Struggle With Poor Working Conditions.
"We want to make people aware of development in our lives. As our family and close friends know, after a long period of loving exploration and trial separation, we have decided to divorce and continue our shared lives as friends," the tweet says. Amazon Slammed for Selling Doormats With Golden Temple Image; Removes After Backlash.
— Jeff Bezos (@JeffBezos) January 9, 2019
"We've had such a great life together as a married couple, and we also see wonderful futures ahead, as parents, friends, partners in ventures and projects, and as individuals pursuing ventures and adventures. Through the labels might be different, we remain a family, and we remain a cherished friend," the tweet further says. Somali-American Amazon Workers Demand Better Conditions.
48-year-old MacKenzie Bezos, a novelist, is often cited as a crucial part in the Amazon origin story as having supported Jeff's move off of the Wall Street and into e-commerce. Amazon's Jeff Bezos Becomes Richest Man in Modern History: Worth $150 Billion.
Meanwhile, this week, Amazon Inc became Wall Street's most valuable company surpassing Microsoft. Bezos fortune also increased to 160 billion dollars, because of his stake in Amazon.