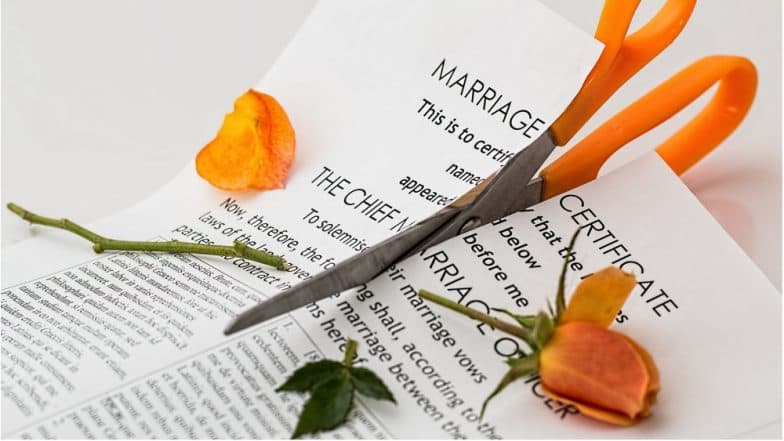 No matter how much we promise to be there for whatever the life has to offer, sad moments in a few relationships do arises, that often ends up in a court. We have heard instances when one of the partners or sometimes both gets the hint that their marriage is riddled with problems. But this recent voice of an Australian woman shows a different sight which has gained her viral attention. The time when she discovered the nickname her husband had been using for her in texts to his friends, she knew the marriage was over. Need a Reason for a Divorce? Here are Some Weird but True Excuses Real People Divorced Their Spouses. 
In an anonymous essay for a lifestyle website, Mamamia, the now ex-wife described how she found the heart-breaking or rather insulting texts on her husband's phone. It was the man's friends, planning another night out. "Don't think I can make it tonight: SWMBO will say no," the man replied. Happily Married Texas Couple Planning Divorce to Fund Daughter's Health Care Costs. 
When she discovered the husband's cruel nickname for her.
The Friday night drinks text that ended my marriage. https://t.co/R8WxJrCWUF pic.twitter.com/7AsIWWlh3J

— Mamamia (@Mamamia) September 14, 2018
When she asked what the acronyms meant, her husband replied, casually, "It means 'She Who Must Be Obeyed'." The woman wrote the nickname was a "slap in the face." She further wrote, "I was mortified. And I knew in that moment, there was no coming back from that."
The unidentified woman explained how she and her husband had grown more distant after the birth of their son two years ago. Her husband started spending more time away from home, with his friends. "It wasn't a matter of 'obeying' me, or asking my permission, as he often complained. It's called respect. Courtesy in checking to see if you're needed - to say what your plans are," she writes. The five years marriage fell apart, even though they had been together for ten years. She took her son and left the next week.