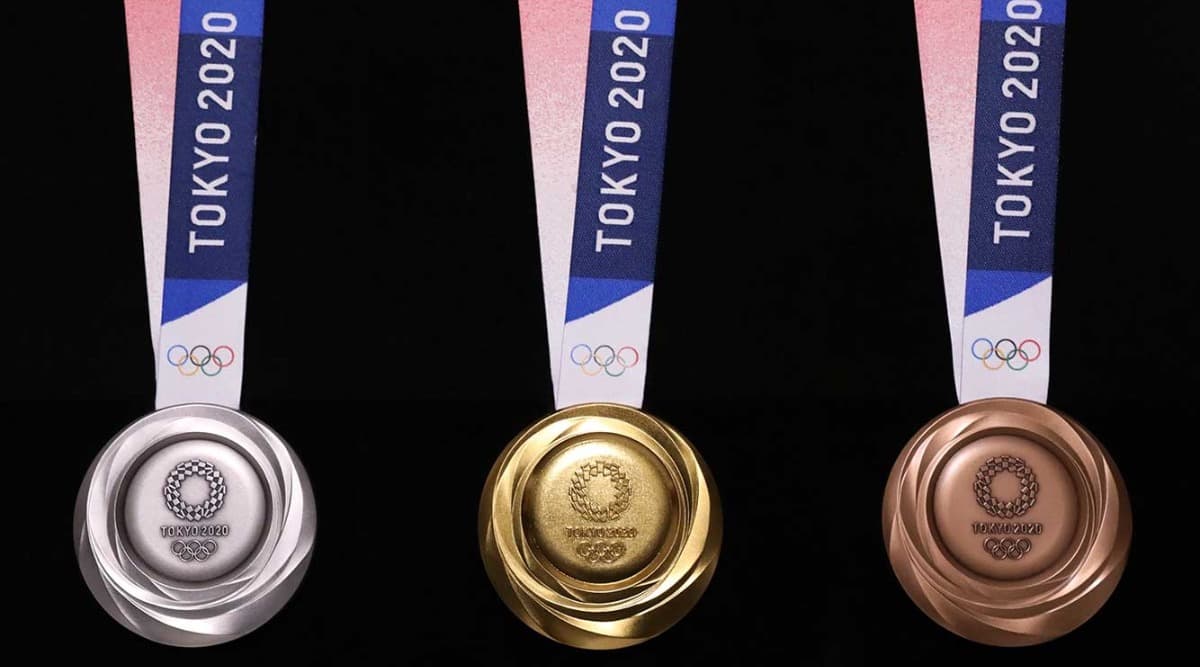 The medals given in Tokyo 2020 Olympics and Paralympic Games will be made of unused electronic devices. Around 78,985 tons of recycled electronics, including 6.21 million recycled cellphones will be used. According to the Tokyo 2020 Medal Project, the medals for the 2020 Tokyo Olympics and Paralympics will be produced from recyclable electronic wastes (e-wastes). Under the theme 'Be better, together- for planet and people' the quadrennial event is going to be the most sustainable and environmentally friendly Olympic games of all time. The 'Tokyo 2020 Medal Project' is an official 'Tokyo 2020 Nationwide Participation Programme'. 2020 Olympics: Tokyo Accepts Decision to Move Marathon and Race-walking Events to Sapporo.
The medals will be made after the process of dismantling, extracting and refining the metals. Olympic medal designer Junichi Kawanishi, who was selected as the designer after winning a contest for the same will be designing the medals. Previously, Brazil had similarly manufactured an estimated 30% of bronze and silver medals from recycled metals for the 2016 Rio Olympics.
The 2020 Tokyo Olympics will begin from July 24, 2020, and will run till August 9, 2020. This initiative for recycled metals begin in April 2017 and concluded in March this year. During two year period, the committee collected required metals required to manufacture approximately 5000 gold, silver and bronze medals for both the Olympics and Paralympics. All these metals were extracted from the electronic wastes contributed by the people of Japan.
Watch The Video Below:
The official website of the 2020 Tokyo Olympics reads, "We are grateful for everyone's contribution in this project. We hope that our project to recycle small consumer electronics and our efforts to contribute to an environment-friendly and sustainable society will become the legacy of the 2020 Tokyo Olympics."