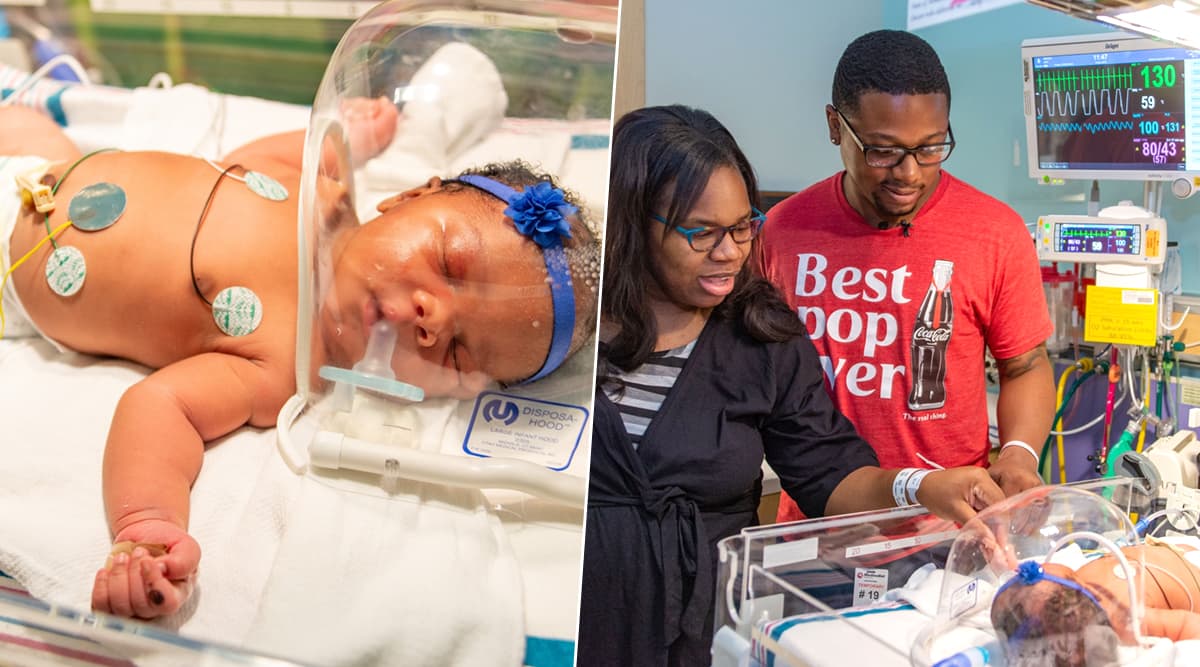 Miracle births are astonishing but a Tennessen couple has given birth to one in a million child on the 18th anniversary of 9/11 terror attacks in the US. All the factors of date, time and the weight of the baby coordinated to exact figures of 9 and 11. Couple Christina Malone-Brown and Justin Brown's child was born on September 9 at exactly 9:11 PM. While the date and time are still fine, the baby's weight also coordinates to 9 Pounds and 11 Ounces! Now that is one in a million right? 'Miracle' Newborn Who Didn't Breathe For 28 Minutes After Birth Survives Against All Odds!
Mother Christina delivered in Methodist Le Bonheur Germantown Hospital. She was quoted in a report, "She comes in on 9/11, there was so much devastation but she's bringing all this joy and life into the world, because everybody's been waiting on her." Her husband Justin Brown joked that everyone has been asking them they should go play the lottery. The mother is currently recovering as the child was heavy. She started experiencing contractions on the 18th anniversary of the unfateful event. She underwent a C-section around 9 PM and the doctors pronounced the birth of their child at 9.11 PM. The Methodist Healthcare also shared the incident on their Facebook page and people too called it a special baby too.
Check The Hospital's Post on The 9/11 Miracle Baby Birth:
The time pronouncement was indeed a shocking moment for the mother. Justin Brown told Independent UK said, "We heard the doctor announce the time of birth 9/11 and then when they weighed Christina, we heard gasps of astonishment when everyone realised Christina weighed 9/11, was born at 9:11 and on 9/11." Even the hospital staff was amazed at several coincidences. One of the women who worked in the hospital for more than 35 years also called this child's birth as a "historic event." The parents also informed that once their baby grows up they will tell her why her birth and date is very significant.