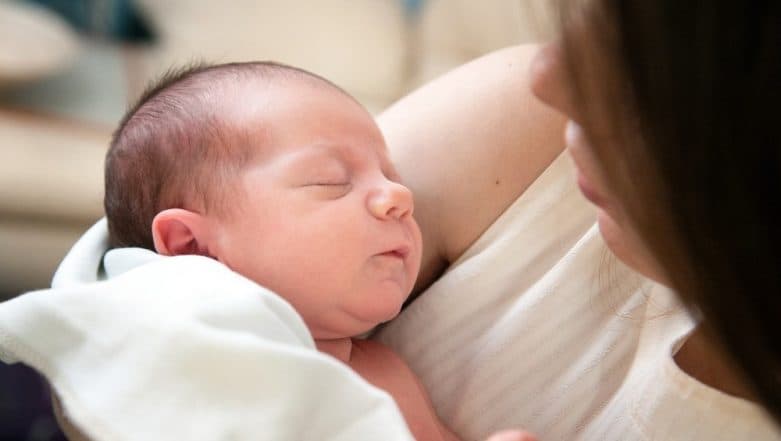 A newborn baby who did not breathe for 28 minutes after being delivered by her mother has survived miraculously in England. Doctors had warned that the baby would not survive but, she defied all odds and went home 12 days later. Eva who did not breathe for almost half an hour after being born is today a healthy baby and doing fine. She is today a one-year-old and has 'hit each and every milestone' in her life. Miracle Baby! Premature Child Born Without Any Skin Survives After Grafting Surgery in Texas.
Immediately after she was born, Eva was moved from Northumbria Specialist Emergency Care Hospital to a  specialised unit at a hospital in Newcastle-upon-Tyne. Doctors warned her parents Alex Kelly and husband Marc that their daughter's condition is poor and she might not survive. They also warned that the baby may be left with permanent brain damage. Eva was placed in a revolutionary cooling system at the Royal Victoria Infirmary where her body temperature was lowered to 33.5C for 72 hours.
The parents also watched the baby suffer from seizures inside the incubators. While she showed no signs of improvement in the initial days, as days passed by, Eva stabilised. Gradually, she began to recover and on June 30, 2018, she left for home with her parents. Shock Birth! Real Mum Shares Her Story of Being Unaware that She Was Pregnant Until She Gave Birth on Her Bed.
As Eva was in intensive care, the parents had been living in a private room in the hospital site with their four-year-old daughter. The cooling system in which Eva was placed was pioneered by Professor Mari-ann Thoresen - a neo-natal intensive care specialist at Bristol Royal Infirmary - in 1998.  After Eva was discharged from the hospital, showing gratitude towards The Sick Children's Trust for providing the room, Alex took part in the Great North Run. The cooling also helped in lowering the risk of brain damage from 41 per cent to 28 per cent.