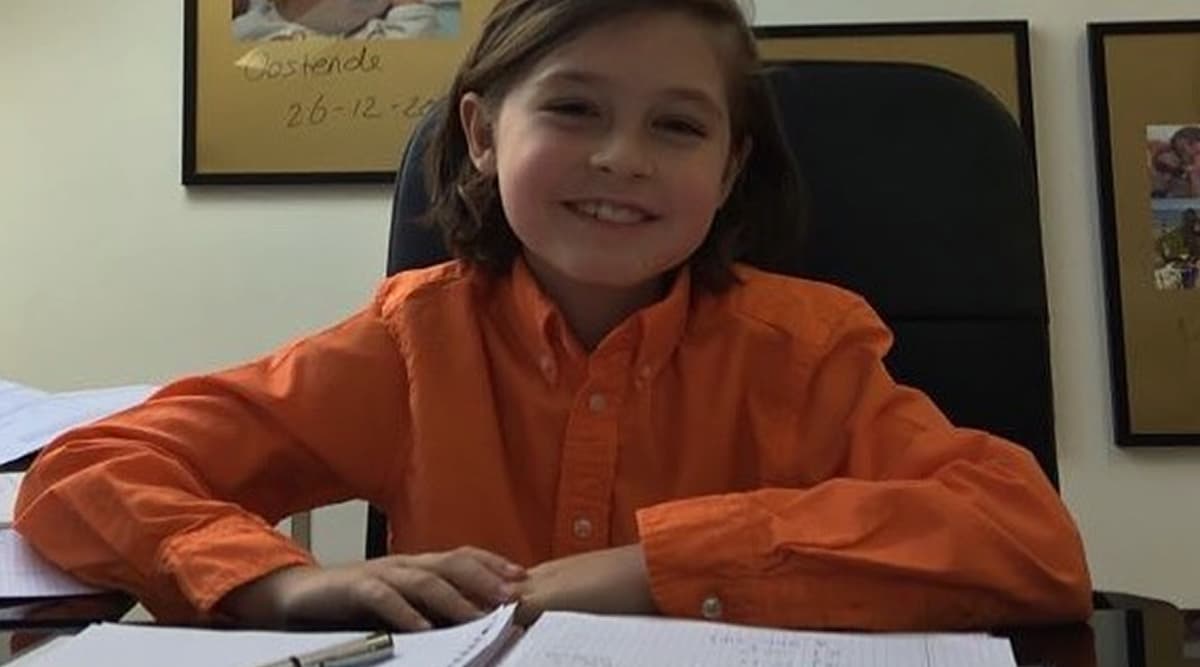 A nine-year-old genius from Belgium is soon going to become the world's youngest person to get a bachelor's degree in electrical engineering at the Eindhoven University of Technology. Laurent Simons has an IQ of at least 145. After completing his degree next month, the child prodigy will get begin his PhD programme. His parents, Lydia and Alexander Simons said that his grandparents and teachers noticed there was unique and different from the rest of the kids his age. The young one also has an Instagram account where he has over 11,000 followers. He generally posts pictures of himself giving his followers a peep inside his daily life. 5 Kids With Higher IQ Than Albert Einstein.
While the child prodigy comes from a family of doctors, the parents are not sure how he ended up with a liking for electrical engineering. Laurent told The Telegraph that he wants to travel to California for higher studies. Laurent Simons also said that his favourite subject in electrical engineering and he is also "going to study a bit of medicine." Other than studies, Laurent likes to play games like Fortnite, watch Netflix and hang out with his friends.
While Laurent can learn faster than other children of his age, his parents also want him to enjoy his life. CNN quoted Alexander as saying, "We don't want him to get too serious. He does whatever he likes. We need to find a balance between being a child and his talents." Before all the big plans, the nine-year-old is planning on a vacation to Japan. Currently, the world record for the youngest person to earn a degree is Michael Kearney. He graduated from the University of Alabama at the age of 10.