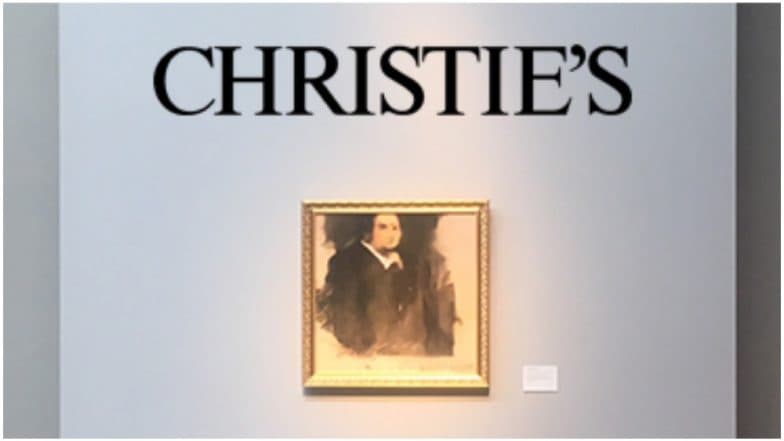 The artwork created by artificial intelligence was sold at an auction for USD 4,32,000 (Rs 3.2 crore). The painting was auctioned at the Christie's Prints and Multiples art auction in New York. The painting called the 'Portrait of Edmond Bellamy' is the first painting by an artificial intelligence. The final price was quite a shocker as it was expected to be sold at a price between USD7,000 and USD10,000.
The painting was the work of a type of algorithm known as Generative Adversarial Networks (GANs). It was produced using an algorithm and a data set of 15,000 portraits painted between the 14th and 20th Centuries. A Paris-based art collective called the Obvious managed to create the painting using artificial intelligence. And the funds produced by the auction will go to Obvious. AI Painting 'Portrait of Edmond Belamy' To be Auctioned at Christie's Gavel in New York.
BBC quoted Christie's specialist Richard Lloyd, who organised the sale as saying, "AI is just one of several technologies that will have an impact on the art market of the future - although it is far too early to predict what those changes might be."
According to Engadget, a Discriminator who was asked to differentiate the human-made art with the one made by Generator. The process continued and Discriminator could not differentiate the paintings and thus they decided that it was good enough to be sold. The painting was one in the series of 11 of portraits of non-existent people created by the AI. The other artworks are being sold online by Obvious Art for 10,000 euros on its website. With 'Portrait of Edmond Bellamy' fetching an unexpected amount, we are not sure if the prices for the rest will also go up or not.