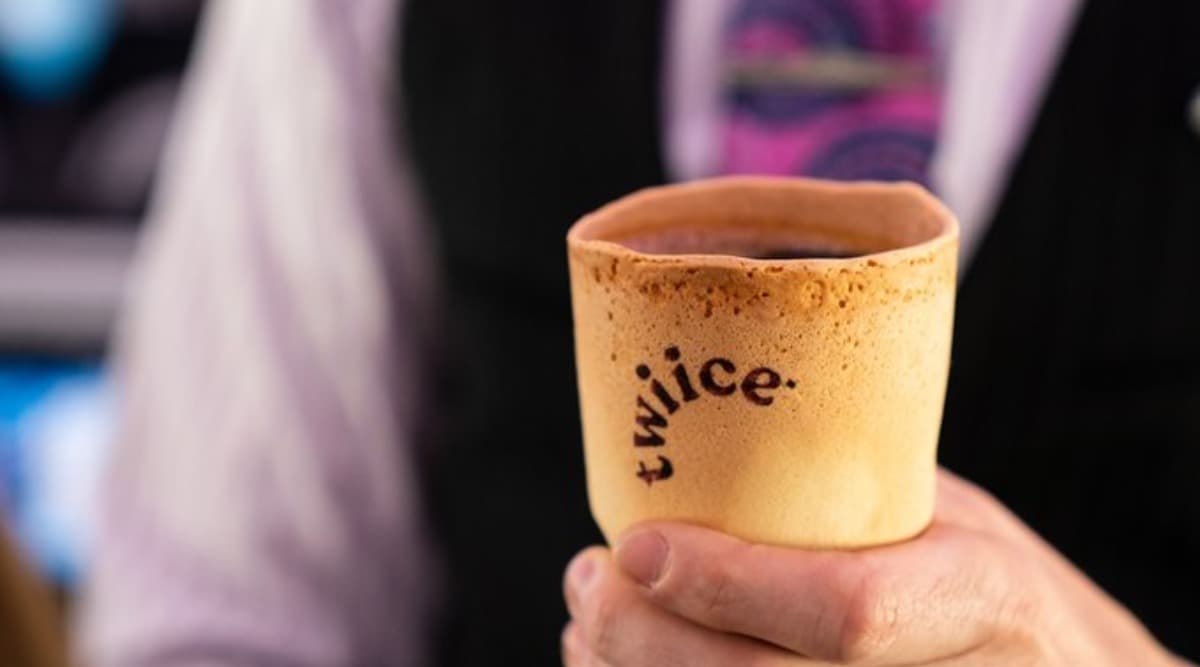 What if you could eat your coffee cup after drinking it? Air New Zealand is giving new edible coffee cups to passengers onboard. The move comes after the airline switched biodegradable cups both on planes and in lounges. Following which they have been looking for more eco-friendly options. For the initiative, the airline collaborated with New Zealand-based company Twiice, a business which makes tasty and edible plant-based cups. The coffee cups which were distributed among passengers were vanilla-flavoured and does not melt of heat.
Co-founder of Twiice, Jamie Cashmore told, One Mile at a Time, "It's terrific that Air New Zealand has partnered with us to showcase to its customers and the world that a little bit of Kiwi ingenuity and innovation could have a really positive impact on the environment while at the same time delivering a really cool and tasty customer experience." Save The Third Planet: How to Tackle Plastic Pollution As a Society? 4 Times When Simple Measures Made a Huge Difference!
Air New Zealand customer experience manager Niki Chave told CNN in a statement that the airline serves eight million cups of coffee onboard its planes every year. She also said that the customers who have tested out the Twiice cups have liked the taste and the idea. 6 Simple Lifestyle Changes You Can Adopt For a Greener Planet!
Edible Coffee Cup Served Onboard Air New Zealand:
We're always looking for ways to reduce waste on board, so we're trialing an edible biscotti coffee cup from twiice 🍪 Who's eating their cup once they've finished what's inside? ☕️ #AirNZSusty pic.twitter.com/SFgL16dDLC

— Air New Zealand✈️ (@FlyAirNZ) December 3, 2019
As plastic pollution is one of the issues the world is facing, different sectors are trying to reduce its use. Governments, organisations, brands, communities are implementing measures that can help in reducing plastic waste. However, we need an increased understanding among people on an individual level about the dire consequences of plastic pollution, which can only solve the crisis.