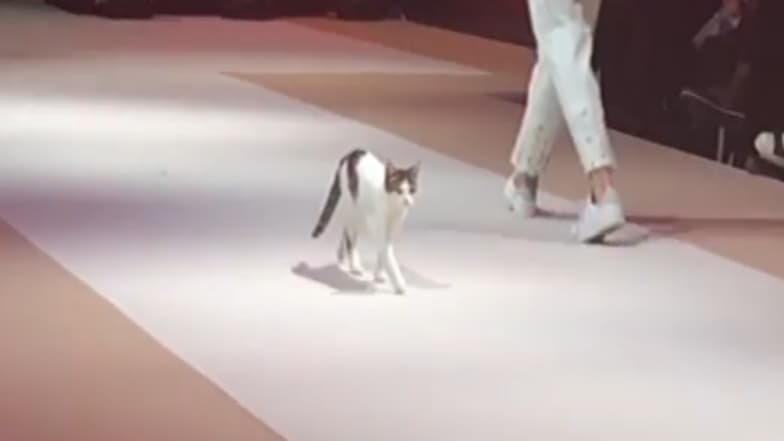 Istanbul, October 28: A fashion event in Turkey got the live explanation of the popular term 'Catwalk'. It happened when the real cat literally hit the ramp during the show. Well no, the cat wasn't invited to walk the ramp but her appearance made the show more gorgeous! The incident took place in Esmod International Fashion Show, which held in Istanbul. 10 Stunning Pictures of Kitty Cats That Will Brighten Up Your Day.
At first, the cat was sitting on the stage cleaning herself by licking its fur and then it suddenly started to play with the models walking passing by. Later, after cleaning herself and playing with models started to walk the ramp. The video of the event was uploaded on Instagram and left people around the globe in laughs.
Watch the Video here:
View this post on Instagram
Fashion designer Göksen Hakkı Ali while talking to The Dodo told that "Everybody was in shock." How this cat made it to the stage but the audience didn't mind and had a good laugh about it. In addition, the people even started filming the cat and the show attendees were heard laughing during the event.