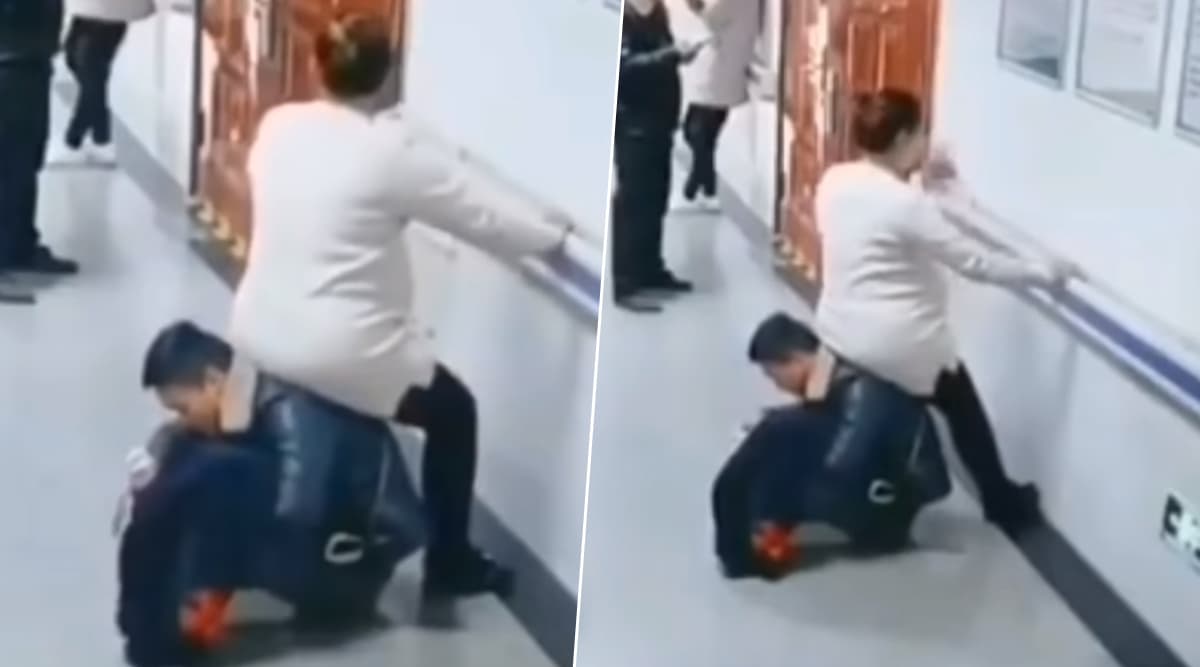 Pregnant women need to be extra careful and tended to and a Chinese husband is setting some goals by helping his wife in the hospital. It so happened, that the couple was paying a visit to the doctor, when they had to wait for a while for their turn. Being pregnant, his wife got tired and her legs were numb. Thus, the husband decided to become a "chair" for her. The husband sat down and offered his wife to sit on his shoulder and take some support. A video of this husband came up on Chinese social media Weibo and since then gone viral. Furious Wife Rides 5km With Husband on Car's Bonnet in China (See Picture).
The identity of the couple is not known but the incidence was recorded at a hospital in southwestern China's Sichuan province. The pregnant wife had to undergo certain tests and they were awaiting their turn. When people already seated in the bench refused to get up, the husband decided to offer his own back as a support. He sat down and his pregnant wife sat on his shoulders and held the rod in front of him. The footage was captured on the hospital's camera and soon found its way on social media and soon went viral.
Watch The Video of Husband Becoming a Human Chair For His Pregnant Wife:
The video impressed everyone on social media. While many appreciated the husband's gesture, others mentioned that the people sitting on the front bench should have offered a seat. "I don't wish to 'moral kidnap' anyone, but I sincerely suggest others to give up their seats for such (pregnant) women," one of the people commented. Chinese Woman Gatecrashes Ex's Wedding Dressed as a Bride, Begs For Forgiveness (Watch Dramatic Video).
Well, we are happy to see this video in comparison to bizarre stories of couple fights that have made their way on social media. A few days ago, an angry wife stood up on the car at a traffic signal after she had an argument with her husband. A video of the same had gone viral. Before that, a girlfriend had slapped her boyfriend more than 50 times because he refused to give her a phone on Valentine's Day.