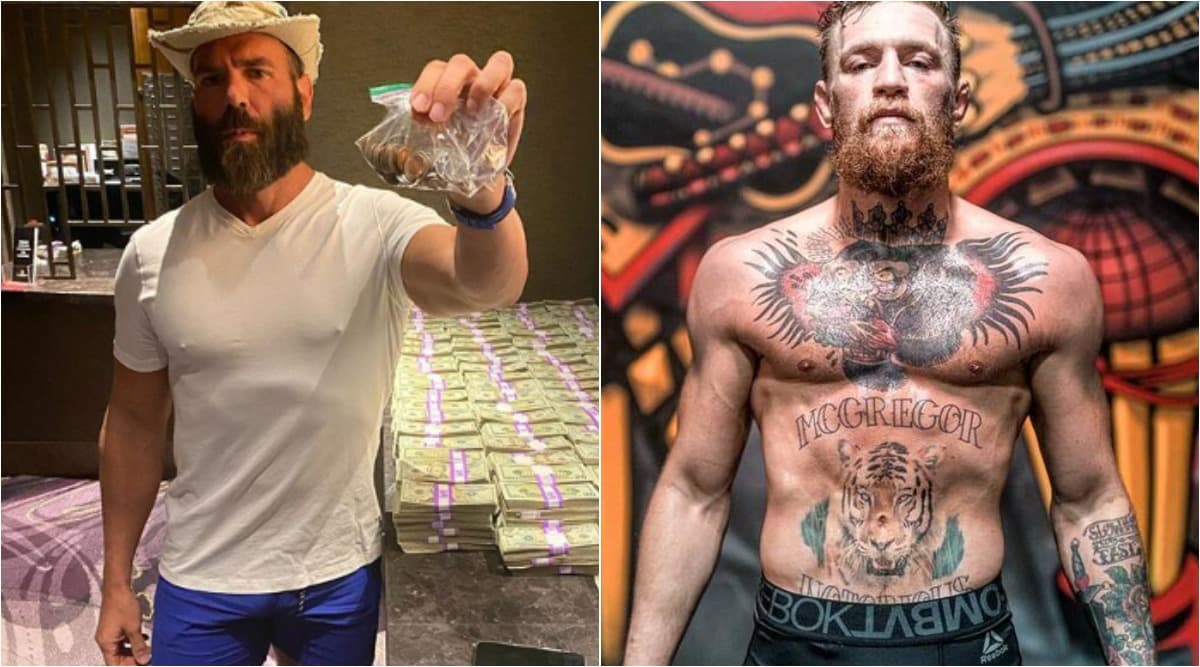 Conor McGregor won in his clash against at the main event of UFC 246, much to the disappointment of poker player Dan Bilzerian. The internet personality lost a lot of money as he had bet on Donald 'Cowboy' Cerrone in the fight. The main event of UFC 246 was fought in front Las Vegas crowd. MMA fans couldn't be happier as they witnessed a stunning 40-second knockout victory from Conor McGregor making it one of the biggest fights of his career. According to reports, Dan Bilzerian lost over £1 million over the main event fight of UFC 246. Conor McGregor Stuns Donald Cerrone in 40 Seconds At UFC 246, Twitterati React.
Before the match, Dan had posted a photo on Instagram with piles of cash with the caption, "Puttin some pocket change on @Cowboycerrone who y'all got?" But his prediction failed terribly as Conor McGregor knocked out Cowboy in the very first round. But the 39-year-old kept his spirits high despite losing his money on Donald Cerrone. Dan Bilzerian congratulated Conor McGregor for his performance on social media. He commented on his Instagram post saying, "Haha sh**, @thenotoriousmma keeps backing it up." Take a look.
Check Out Dan Bilzerian's Instagram Post Below:
View this post on Instagram
That's a Lot of Money!
Dan Bilzerian bet all this on Cowboy ... ya hate to see it.pic.twitter.com/zhlDdoJSFq

— Yahoo Sports (@YahooSports) January 19, 2020
During the match, McGregor smashed Cerrone with some shoulder strikes and then proceeded to break his nose and even his cheekbone in the process. It was followed by a head kick after which the referee intervened and declared McGregor the winner. In the meanwhile, McGregor is estimated to earn $80 million overall from his return fight and may become a billionaire by the age of 35.