New Delhi, June 2: A techie was arrested by Delhi Police's Cyber Cell after an investigation into fake WhatsApp messages and websites claiming that the Modi government was offering free laptops under the 'Make in India' initiative. The accused, identified as Rakesh Jangid, developed a website which claims that the government is offering free laptop to 2 crore youths. Rakesh is an IIT (Kanpur) post-graduate of 2019 batch.
Authorities have identified as many as four websites modi-laptop.wishguruji.com, yogiyojana.in/modi-free-laptop-yojana, modi-laptop.wish-karo-yar.tk and modi-laptop.sarkaari-yojana.in where the false claim has been made. The portals that have been taken down now would seek basic information. On filing details, the website asks users to share the details about this scheme with 10 WhatsApp groups. Did Foreigners In Pub Cheer For Narendra Modi As He Sworn In As Prime Minister? Fake Doctored Video Goes Viral.
Similarly, messages are doing rounds on WhatsApp that claim that the Modi government is offering free laptop after retaining power. As messages went viral on social media, the government issued a clarification and said no such scheme is being implemented. An FIR was also registered under 66D IT Act. Following an investigation, the police nabbed Rakesh. Video Claiming Indian Man Throwing USD 100,000 in Air To Celebrate PM Narendra Modi's Victory in 2019 Lok Sabha Elections at 47 Street in New York is Fake.
According to the police, Rakesh created the website along with his brother to earn web advertising revenue. Further investigation is underway.
Fact check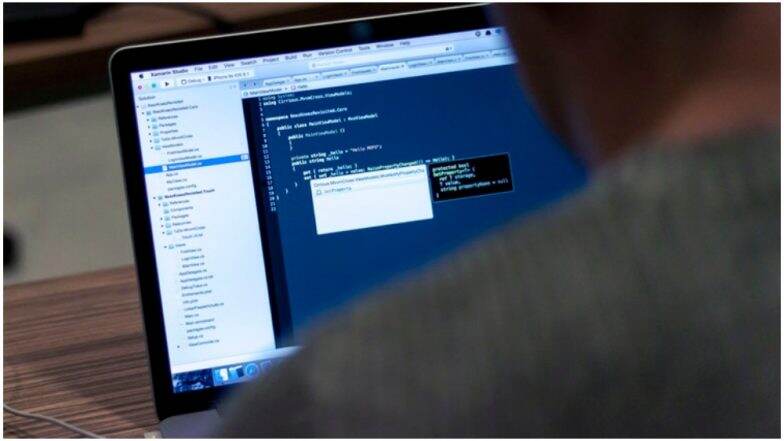 Claim
Government is offering free laptop under 'Make in India' initiative.
Conclusion
Government has denied offering free laptops.