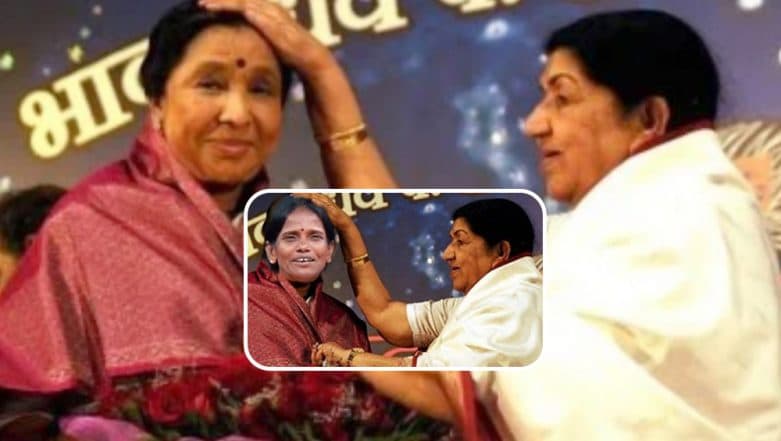 The overnight singing sensation, Ranu Mondal is currently the internet's favourite obsession. A few weeks ago, a video went viral where the lady was seen crooning Lata Mangeshkar song, "Ek Pyaar Ka Nagma Hai." This video went viral like wildfire and was spread on WhatsApp or other social media apps by the users. This landed her straight into the Bollywood limelight as music composer Himesh Reshammiya helped her record three songs. Now, amid this a fake video is has surfaced on YouTube that has garnered millions of views. The title says, 'Lata Mangeshkar met Ranu Mandal and Ranu sing a song for Lata Di impress with Ranu Mandal Song.' Ranu Mondal Records Another Song With Himesh Reshammiya, This Time It Is 'Aashiqui Mein Teri' Reprise Version & Internet Is Loving It (Watch Video).
The video has a photoshopped thumbnail which features Lata Mangeshkar with Ranu. However, it has to be noted that the original picture has singer Asha Bhosale instead of Ranu. The video consists of the video clips that went viral and also an old one where the nightingale of India is seen addressing the audience. However, these two videos are from different incidents and Ranu has not yet met her singing idol. Interestingly, the video garnered 3 million views in just one week. While some of the fans noticed that the obviously fake, others commented praises without checking the video in the first place.
Here's The Photoshopped Picture of Ranu Mondal and Lata Mangeshkar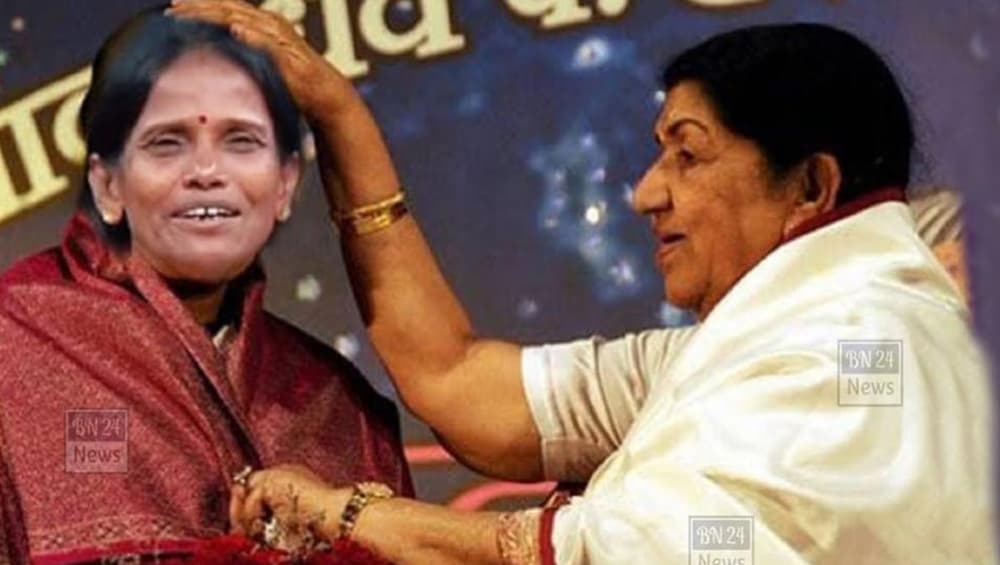 Here's The Original Picture Featuring Asha Bhosale and Lata Mangeshkar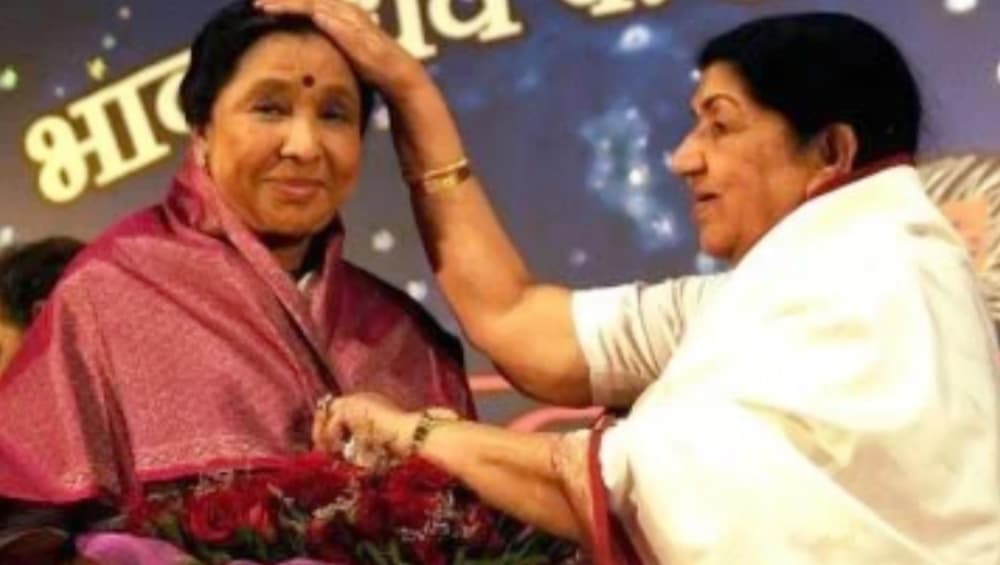 Here is the Fake Video Shared on YouTube:
Earlier, there were rumours that Bollywood actor Salman Khan offered her a song in Dabangg 3 and also a house. On the other hand, Himesh Reshammiya gave her a big Bollywood break with songs- "Teri Meri Kahani", "Aadat" and "Aashiqui Mein Teri."
Fact check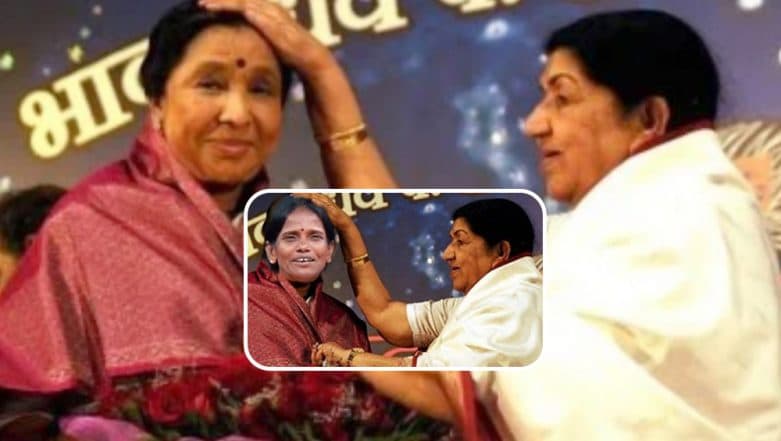 Claim :
Ranu Mondal meets Lata Mangeshkar and impressed her with her singing abilities
Conclusion :
False. The video going viral on YouTube is fake and photoshopped.