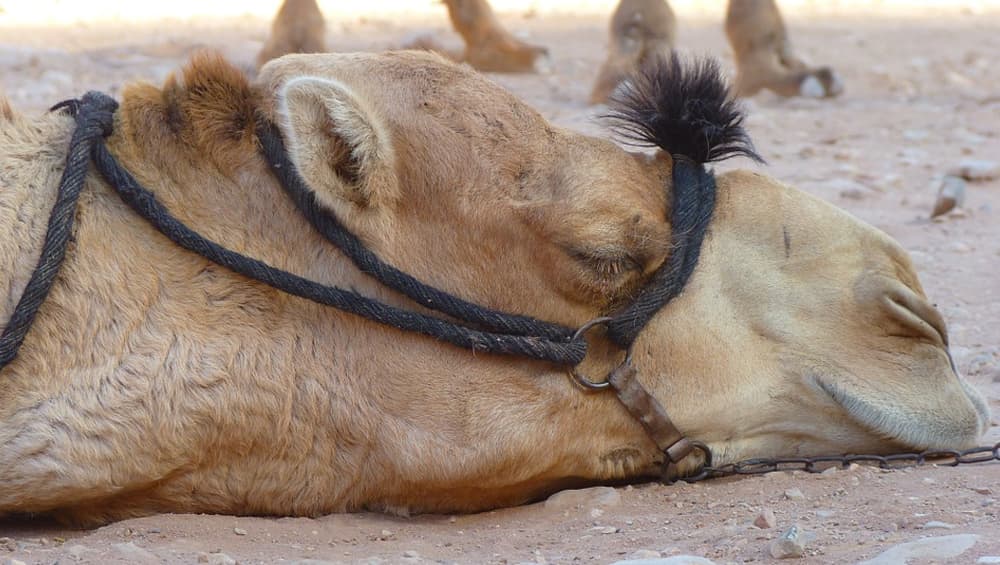 Grosse Tete, September 25: In a bizarre incident, a camel was prescribed antibiotics on Monday, September 25, after a Florida woman had bit the 600-pound animal's genitalia to free herself. The episode took place at the Tiger Truck Stop petting zoo in Louisiana's Grosse Tete, when the woman and her husband entered its enclosure, which was 'no trespassing zone', to retrieve their deaf dog. Viral Video of Camel Inside Car after a Horrific Accident is Not From Jodhpur, Rajasthan! It is From an Unfortunate Accident in Jordan.
According to reports, the woman's husband had been tossing treats inside the camel's enclosure, leading their dog to go after them. Problems arose when the camel attacked the dog. So the woman and her husband decided to crawl underneath the fence and retrieve the dog, Iberville Parish Sheriff's Deputy Louis Hamilton Jr. told The Advocate.
However, the animal was not pleased with this act. The man started beating the camel, in an attempt to push the animal out of the way while the woman bent down to pick the canine. To defend himself, the camel sat on a woman.
Trapped below the camel, the woman did the only thing that made sense at the moment.  "I bit his balls to get him off of me, I bit his testicles to get him off' of me," she told to Hamilton Jr, reported The Advocate.
Following the incident, a veterinarian was called to check the camel. The animal appeared to be fine but antibiotics were given as a precaution. Meanwhile, the camel is one of the exotic animals that the Truck Shop has for display, including a kangaroo, a Coati,  and a miniature horse among others.