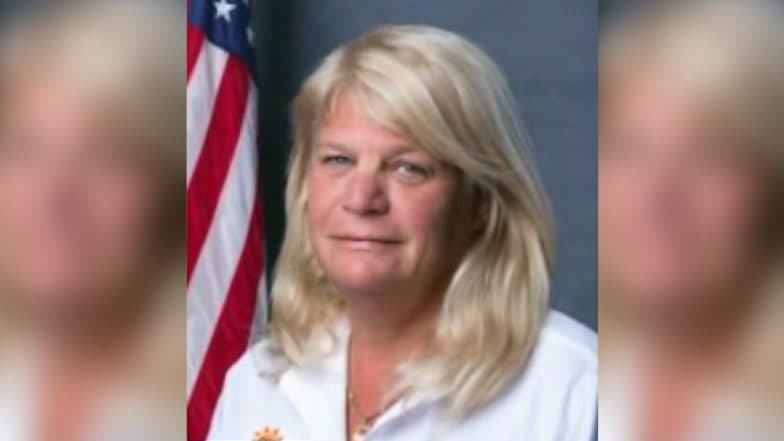 In an extremely strange case, a Florida politician has resigned after had been accused of licking her male colleagues and allegedly making unwanted advances. The incident took place in 2012 when the then city manager, Shane Crawford, had reportedly been licked by Nancy Oakley, a city commissioner in Madeira Beach. It is said that she was upset with him at a meeting that was meant to honour a sister city in the Bahamas. Under the influence of alcohol, Oakley is accused to have licked Crawford's neck and the side of his face all the way from his Adam's apple. Not only that, there have been accusations made of her grabbing Crawford's crotch and buttocks. Crawford told Bay 9 News last month that Oakley had a "habit of licking men that either she was attracted to or thought that she had authority over." However, after all the controversy surfacing, Oakley resigned on Tuesday when Florida's state ethics panel concluded that Oakley had violated the state's ethics code "by misusing her position by exhibiting inappropriate behaviour toward city staff." California Man Caught Licking Family's Doorbell For Three Hours in Security Camera (Video.)
Oakley has, however, denied all allegations and also denied touching the former city manager inappropriately. The administrative law judge Robert Cohen wrote in his final report: "The act of licking a person on the face and neck is too unusual to be contrived by multiple witnesses and multiple victims."
Watch a video about the Oakley licking men's faces controversy:
According to reports by the Times, "The Florida Commission on Ethics fined Oakley $5,000 in January and called on Republican Gov. Ron DeSantis to issue a public reprimand of her alleged actions." Moreover, Oakley did not plan to run for re-election and her run as city commissioner would've ended in March.