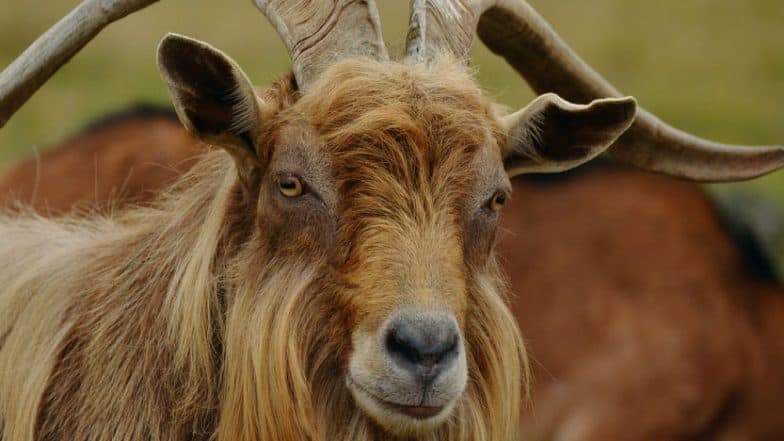 In the United States of America, politics seems to get quite interesting. This past Tuesday, a small town in Vermont adopted a unique way to elect their mayor. The candidates contesting in the election were animals and not humans, where a goat named Lincoln won over dogs and cats with 13 votes. US Trophy Hunter Pays Pakistan Rs 77 Lakh to Kill Rare Himalayan Goat Markhor, Says it Helps Conservation!
The town of Fair Haven has a population of approximately 2500 people, believe that this type of polling can serve a bit of less in democracy. The resident of this place also feels that a three-year-old goat can serve as a better mayor.
In this recently concluded election, Lincoln emerged victorious over 15 other candidates including Crystal the gerbil and many dogs and cats. There is no official mayor in Fair Haven, but the Town manager, Joseph Gunter, hold similar function.
Gunter got this idea after reading a newspaper about Omena, a village in Michigan. He read the news that a cat named Sweet Tart has been declared as a top official in Omena. The town manager then decided to conduct the same election in his area, which can help in raising funds for building a playground.
The goat which has been elected as a mayor, belongs to a school math teacher. Joseph also spoke about the education of the goat in the town's major festivals. This poll intended to raise fund, however only 100$ were raised by this event.
Gunter did not regret the decision of using this idea to raise fund, as he felt that this was just the first time in this area where only 53 votes were cast out. He thought that this animal election was an excellent way to get kids involved in local government. The town manager Joseph Gunter expects this election to get more turnout of voter next year.