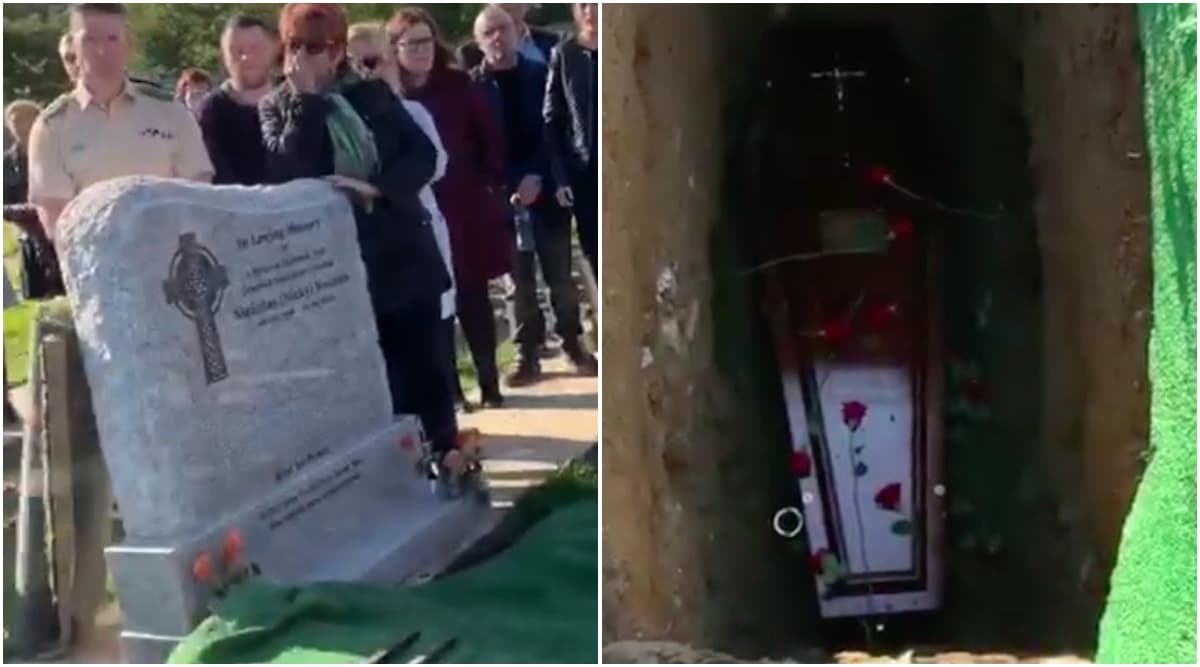 The death of our near and dear ones brings despair, hopelessness and distress. However, when a grandfather died in Ireland, he ensured his funeral will not be all about crying. In fact, the grandad pulled a prank on everyone mourning at his grave that people ended up laughing. Video footage of the funeral shows people sobbing at the loss of their loved one, followed by a funny prank. Shay Bradley, a father-of-four and grandfather-of-eight from Kilnamanagh, South Dublin passed away last week after a long illness. 'Invisible Challenge' Is the Latest Internet Craze to Prank Innocent Doggos, Watch Cute and Funny Dog Videos.
But he didn't let that reduce them to tears, instead, he planned a prank. A video posted on Facebook by Andrea Bradley, his daughter shows people gathered at Bohernabreena Cemetery gathered which contained Bradley's coffin. Sharing the video, Andrea wrote on Facebook, "My dad's dying wish, always the pranksters, ya got them good Poppabear and gave us all a laugh just when we needed it!! I will love you forever."
Grandfather Pulls Funny Prank At His Funeral Making Everyone Laugh:
The recording goes, "Let me out. Where the **** am I? Is that priest I can hear? I can hear you! I'm in the box." The clip ends with Shay singing a Neil Diamond song. He adds, "Hello again… hello. I just called to say… goodbye."
Shay can be heard shouting, "Hello? Let me out. It's ******* dark in here." It was a pre-recorded video that Shay wanted to be played during his funeral. And it being their grandfather's wish, the children complied to it and played it after his coffin was placed in the burial ground. Bradley added, "It was his dying wish that we played this at his funeral. What a man, to make us all laugh when we were incredibly sad. He was some man for one man. Love you forever Poppabear."