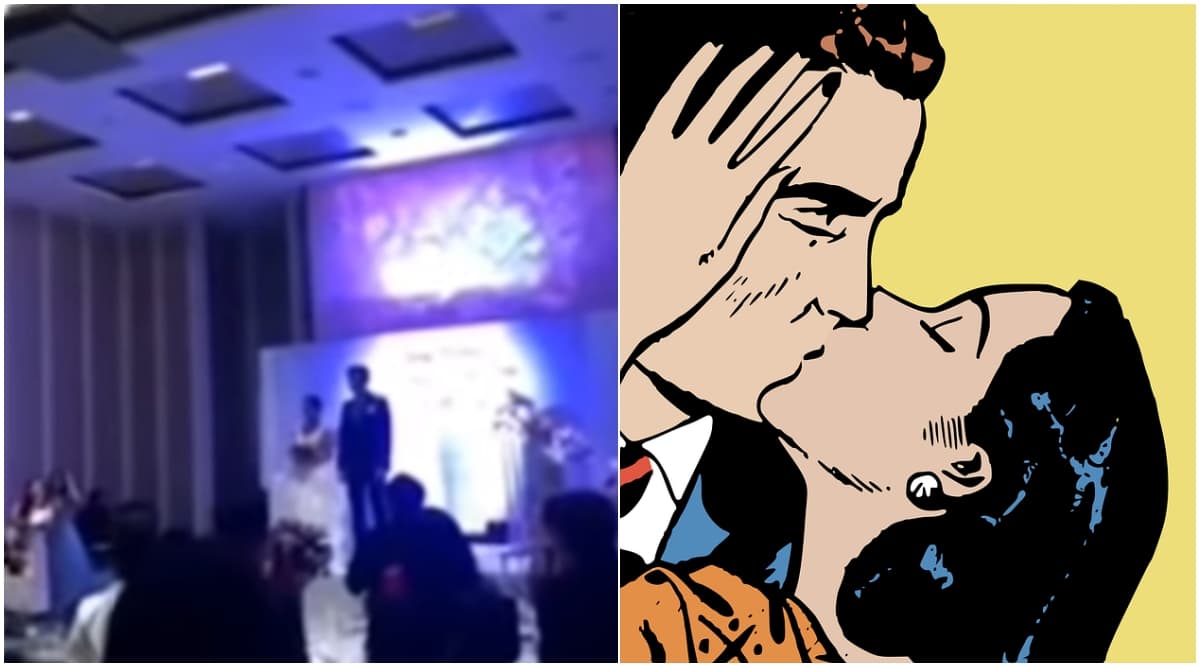 A Chinese couple's wedding ceremony leading to a happily ever after took a dramatic turn for the worse, when the bride's illicit relationship was exposed by her to-be-husband. The guests were cheering for the couple when a video was supposed to play out about their love story. But instead, it started playing steamy bedroom footage of the bride and the groom's brother-in-law! The guests were definitely in for a shock and the husband yelled, "You think I didn't know about this?" Soon, the footage found its way on Chinese social media site Weibo and the story is now going viral. Chinese Woman Gatecrashes Ex's Wedding Dressed as a Bride, Begs For Forgiveness (Watch Dramatic Video).
The guests were left gasping in what they just saw, and all the bride could do was throw her bouquet at the groom in rage! The footage as it came on social media caused a discussion so much so that, #Brideexposedatwedding was trending on the Chinese social media platform. In a series of messages written by the groom, he caught his wife unintentionally when he just happened to check the surveillance camera in their marital home. He saw her getting in bed with his sister's husband! Indonesian Man Marries Both His Girlfriends Because He Didn't Want to 'Hurt' Them, Unusual Wedding Ceremony Goes Viral (See Pics & Video).
Watch Video of Bride Caught Cheating by The Groom:
As per reports in AsiaOne, people close to the couple also threw more light on their relationship. Apparently, the bride suffered from domestic violence from her to-be husband and sought some comfort in his sister's husband. The two used to meet often and it soon blossomed into an illicit affair. Meanwhile, the woman's family asked the guy to remove the video or they would take action against him. Although, now it does little to save the reputation of their daughter.