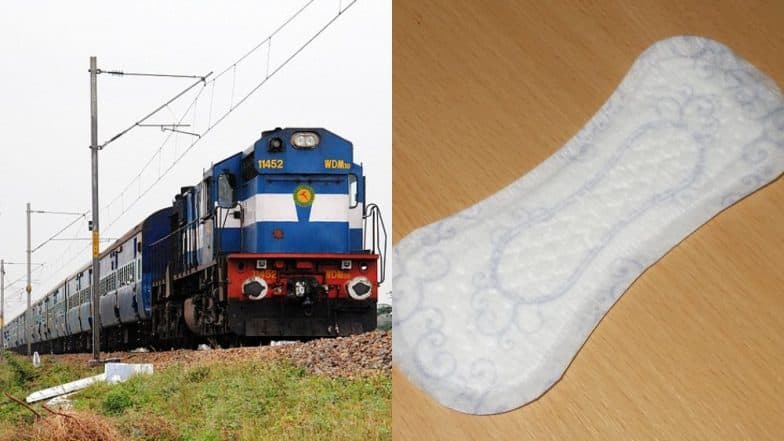 While menstruation and the period cycle continues to be considered a taboo in the country, the Indian Railways have taken a major step in normalising it. Last year, multiple railway stations in the country including Vizianagaram, Bhubaneswar and Bhopal installed sanitary napkin vending machines on platforms. Recently, a woman who required sanitary pads and medicines while onboard were provided with the required after a friend tweeted to the Indian Railways Seva.
While most men deter from even uttering anything close to the menstrual cycle, Vishal Khanapure who hails from Kalaburagi didn't hinder from taking to social media about his friend's requirement for menstrual aid. Vishal was also travelling on the Bengaluru-Ballarari-Hospet passenger train on Monday, when his friend, an architect student got periods as the train left Bengaluru station. Vishal tweeted to the Indian Railways Seva at 11 pm as the train was leaving Yesvantpur station. Rajdhani Express Becomes the First Train in India to Install a Sanitary Pad Dispensing Machine on Women's Day.
Saying it was an emergency, here's what Vishal tweeted to the Indian Railways Seva: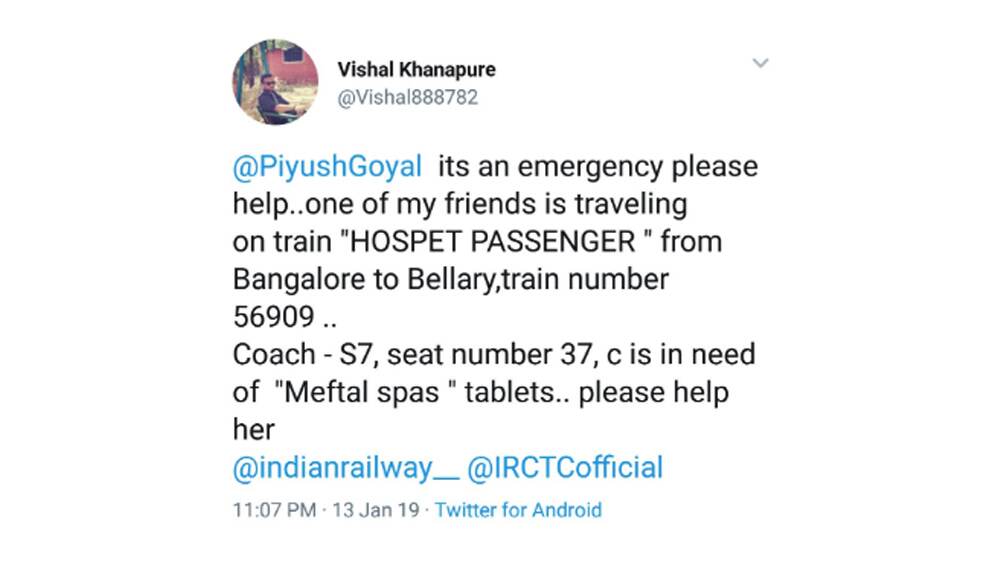 The report stated that Mysuru division officers said that such request is often made to them which they are always ready to respond to. Vishal told The Times of India, "At 11.06pm, an officer reached my friend and confirmed her requirements and took down her PNR details and mobile number. At 2 am, when the train reached Arasikere station, officials of the Mysuru division were ready with all the items she had sought. We are all surprised by the quick response." After Sanitary Pad Dispensers on Mumbai-Delhi Rajdhani, Piyush Goyal Says Facility to be Extended on Other Trains as Well.
The Railways are also planning to install automatic sanitary napkin vending machines in trains. They would install pad dispensers and incinerators at about 200 major railway station by International Women's Day on March 8. Reportedly, the price of a sanitary napkin would be Rs 5 and passengers can get them by inserting a Rs 5 coin in the vending machines. The machines can vend 75 pads at a time.