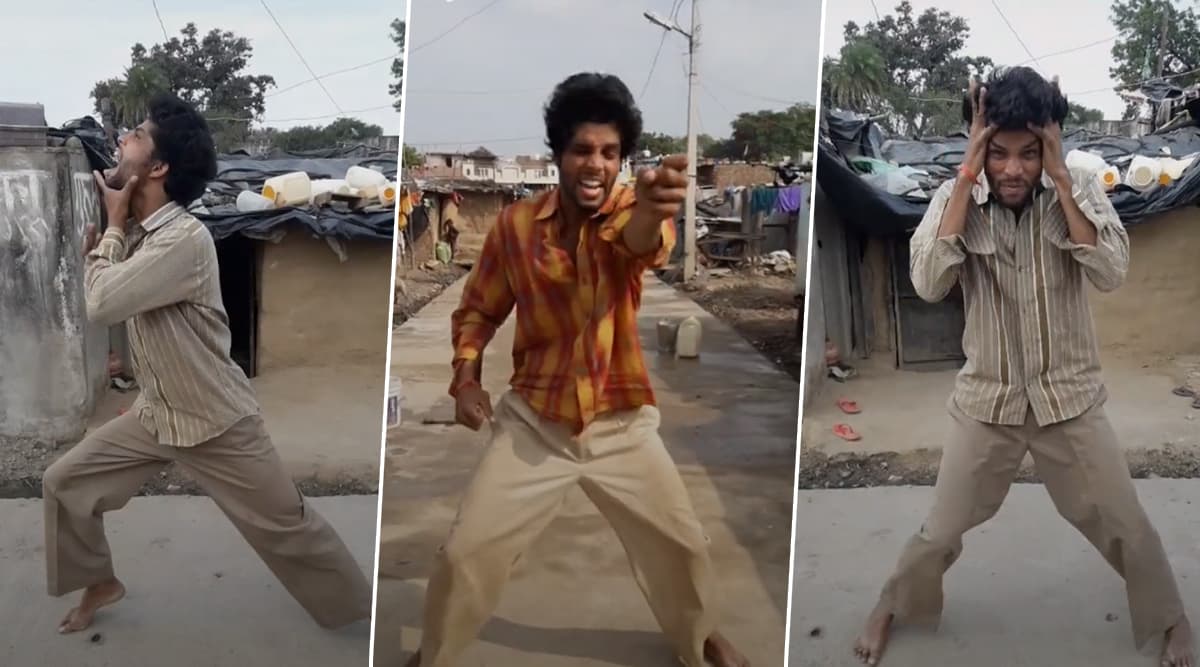 India is synonymous to talent. There is no doubt about the fact that India is home to a lot of talented people who do not get enough recognition and spotlight. Although, TV platforms like Dance India Dance and India's Got Talent have created a place for people from all backgrounds to portray their talent, there are still a large number of individuals who are supremely gifted with raw talent but still go unnoticed. Just recently we came across this superb dancer on TikTok from a humble background, showing us moves that can floor anyone. He has been stunning everyone online after his dance videos are being shared on social media by a TikTok page called @deepaksingad, handled by a person whose name is Deepak Singad. He has requested his followers to support him because of the talent he is blessed with.
In the viral videos, he can be seen dancing in the background of what looks like slums or a village. He is seen dressed quite humbly but his dance moves are anything but normal. The videos have recieved a lot of love from the people online.
Take a Look At His Amazing Videos:
Contemporary at Its Best!
This. Is. Gold.
Amazing!
Well, we wish him luck with his dancing career and hope that he gets the platform he deserves. This is not the first time, people from humble backgrounds have rose to success. Earlier, in July, 2019,  a video of an old lady named Ranu Mondal crooning to a Lata Mangeshkar song went viral on the web and in no time she touched the heights of fame! So much so that she recorded a song for Himesh Reshammiya. The viral video was shot at the Kolkata railway station where she sang Ek Pyar Ka Nagma Hai (Lata Mangeshkar and Mukesh's song from the 1972 film Shor). Another man with similar fate is Vinod Sharma who is an Uber driver from Lucknow and sings to his riders in the most melodious voice. A video of Vinod went viral in which he was singing Nazar Ke Saamne from Aashiqui. It is really amazing that social media is being put to good use paving way for talented people.