The International Girl Child Day will be celebrated on October 11, 2018. The day is observed to bring awareness about the importance of saving girl child and to highlight the needs and challenges faced by them globally. The day, declared by the United Nations was first observed on October 11, 2012. While International Day of the Girl Child falls on Thursday, we as a country, are far from 'celebrating' our girls because we fail them every day.
Our society clearly discriminates a girl from a boy. In every aspect of life, elders have a set of rules for girls which they are expected to follow. Be it her body language, clothes or career choice, we have a different set of rules altogether for girls. While these preconceived notions are slowly changing, it is a long journey. Meanwhile, we need to ensure the women of tomorrow have a non-judgemental and unbiased upbringing. On the Day of the Girl Child, Women Share Real Stories of Sexual Harassment and Discrimination They Faced As Girls.
So, here is a list of 7 things you should not tell your daughter or stop her daughter from doing:
1. Telling her she is weaker than her brother
It is high time, we as a society consider men and women as equals. Many elders in the family often tell little girls that they are weaker than their brothers and hence, should not put up a fight with them. At the same time, they are told to act mature and are punished more than the boys for the same mistake. People should understand that girls grow up with the same mentality and often consider themselves lower to men until of course self-realisation knocks on the door. International Day Of The Girl Child 2018: 6 Science-Backed Benefits of Being a Girl.
2. From playing sports
Sania Mirza, Saina Nehwal, Mithali Raj, Sakshi Malik, P V Sindhu, Mary Kom, Jwala Gutta,  Dipika Pallikal are popular Indian sportswomen of whom we as a country are extremely proud of. We shouldn't need more reasons to let our girl children not take up sports as a career. Even if they don't want to pursue it as a profession, playing a sport neither makes a girl a lesser version of herself nor converts her into a boy. She is simply a girl who plays a sport.
3. Stopping her from being outspoken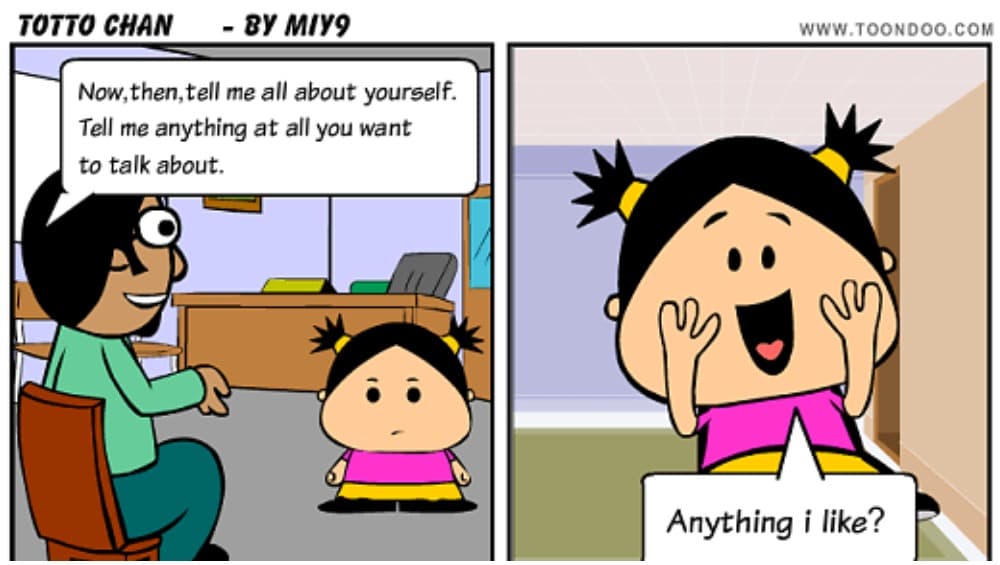 Girls who take a stand for themselves or have strong opinions are often reprimanded for trying to outshine boys. They are often questioned on their body language, being told how to sit, speak, walk, talk, etc. While boys of the same age talking on different topics are encouraged for being informative. Let's make the stage equal for everyone.
4. Not letting her wear her favourite clothes
Don't make her maintain an image of her which she is not. Instead of telling her that the society will judge, let her be herself and in doing so, you will be nurturing a woman who believes in individual freedom. International Day of The Girl Child 2018: Origin, Theme and Importance of The Day Dedicated to Girls Across The Globe.
5. Not letting her play in the sun
The complexion of a girl's skin doesn't help her win accolades. While boys are let to play in the scorching heat of the sun, girls are often stopped by saying their skin colour may get a shade darker. And then of course who marries dark women, right?
6. Asking them to go slow during periods
Every woman and her body is different. Period. While some cannot move a limb during periods, others can climb the 20th floor of a building and douse a fire, while many may mood swings. As it is not the same for all, let girls have the liberty to chose for themselves and not be at the mercy of judgemental people. International Day of the Girl Child 2018: Inspiring Quotes That Make You Feel Proud to Be a Girl.
7. And of course, following her dream
The theme of this International Day of the Girl Child is 'With Her: A Skilled GirlForce'. Equality is the need of the hour and we as a society need to be torchbearers of it. We live in times when women have proven that there is nothing they cannot do that man can. Let us narrate these success stories to our girls as bedtime stories and raise a generation that sees women equal to men.
This International Girl Child Day, make a promise to your girl that you would never ever try and change her and help her become the woman she wants to be.
(The above story first appeared on LatestLY on Oct 11, 2018 08:51 AM IST. For more news and updates on politics, world, sports, entertainment and lifestyle, log on to our website latestly.com).