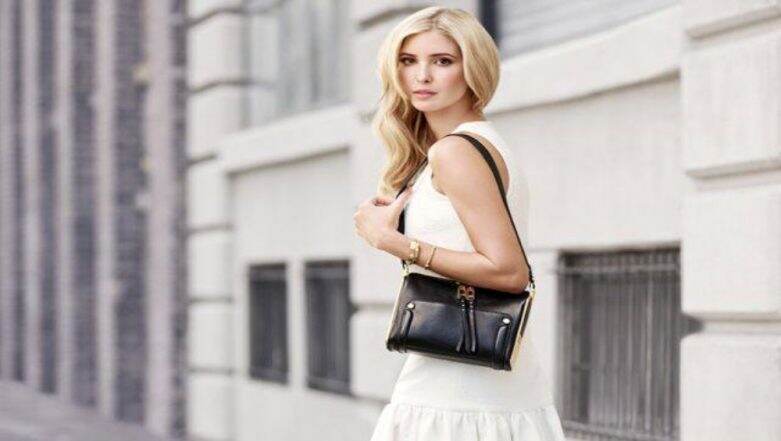 A woman who was not happy with her looks chose to look like the US President's daughter, Ivanka Trump. Sarah Schmidt, a 34-year-old woman underwent a surgery that cost her £20,000 to look like Ivanka Trump. Schmidt always wanted to go under the knife since her childhood but it took her more 20 years to finally get the desirable looks. But it wasn't easy it took her more than 9 surgeries. In her own words, she thought she looked like Shrek when she had donned a bikini couple of months ago. Want to Be Like A Barbie Doll? These Girls' Desire to Be The Replica Is Expensive But Worth A Look. 
In her youth, she wanted to get the looks like a Playboy model but has finally settled for Ivanka Trump. Sarah is a technology analyst and her surgery went on for more than three hours to look exactly like Ivanka. She underwent rhinoplasty, liposuction under her cheeks. That's not all she had to transform even other body parts. She did liposuction to her upper arms, lower back, abdomen, hips and thighs. About 275ml of fat was drained from her body and then injected into her buttocks. The surgery was an intensive one with extra fillers in cheeks, chin and lips. UK Mom Gets Boob and Lip Job To Look Like a Sexy Blow Up Doll (View Hot Pics).
All of these has paid off as she does get mistaken with Ivanka regularly. She has dropped two sizes from her previous frame and the change is of course noticeable. She may have desired to look like the President's daughter but there are is no political connection there. She is not an advocate of the US President. "My political views are fairly liberal and there is no political motivation, I'm not a Trump fan at all," she was quoted to The Metro. The doctor also expressed that a lot of women have been requesting to look like Ivanka off late and agrees that she is indeed gorgeous.