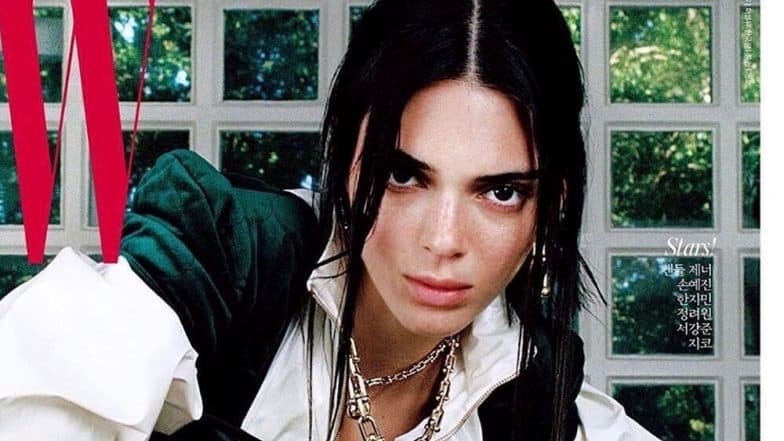 Kendall Jenner has landed yet another magazine cover. The supermodel is now on the cover of W Korea magazine for their October edition. Unlike her other magazine covers and campaign pictures, this one was not received well with the fans. Some called her pout strange, anything but sexy (we agree), some complained how basic and boring the cover looks and some body-shamed her. We can't expect Kendall Jenner to go a single day without being skinny shamed. But the winning comments on her post have to be the ones comparing her to Michael Jackson. Hailey Bieber Struggled to Cope With Runway Modelling As Supermodel Gal Pals Gigi Hadid, Bella Hadid and Kendall Jenner Achieved Greater Success.
Kendall Jenner posed for the W Korea magazine in a white shirt, topped with a velvet, moss coloured t-shirt. The look is a little different. Is it different in a good way? Hell no! It's straight-up weird. The chains added as accessories to the ensemble looks like they were going for a badass rapper look. It ended up looking tacky instead. The entire look is tacky from top to bottom. The picture soon turned meme-worthy when people started comparing her to Michael Jackson. Now, who is interested in the style on the cover when it's got meme qualities? Kendall Jenner Has No Plans to Get Pregnant, Trolls Sisters With Hilarious Pregnancy Meme on Instagram (See Pic).
Kendall Jenner Channels Michael Jackson for W Korea Magazine
View this post on Instagram
Some of the Comments on Kendall's Post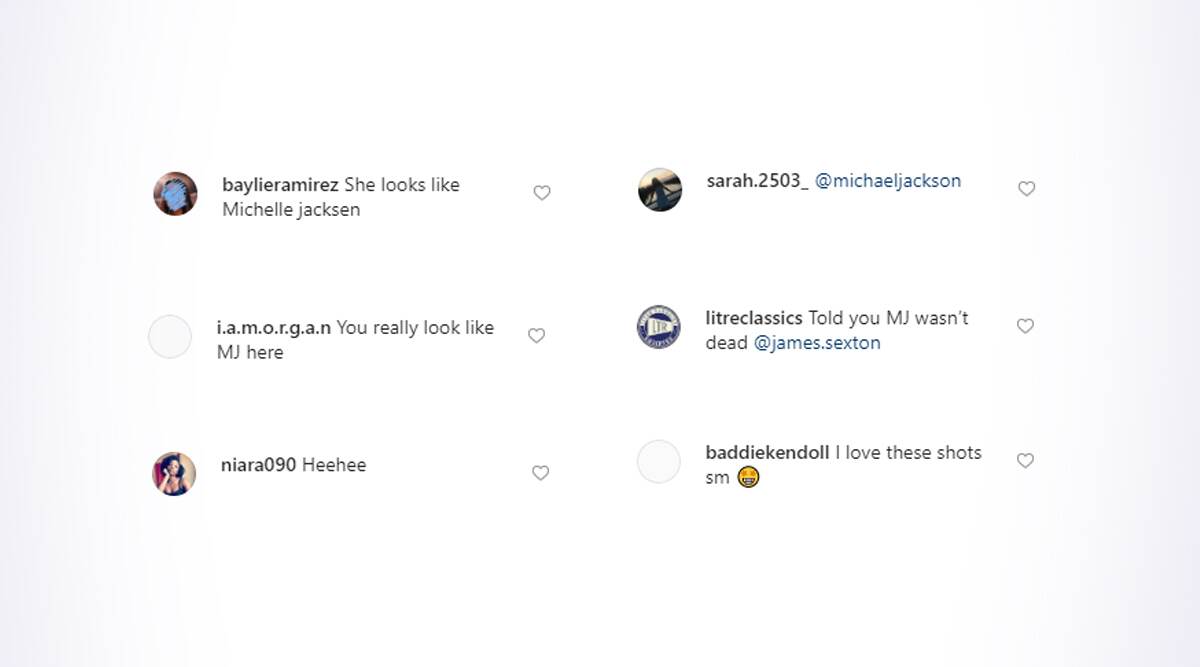 Some have been tagging Michael Jackson's official Instagram account and some have been tagging their friends to show them the striking resemblance. We do see some negative comments attacking her body and weight, but most of the comment section is just hilarious with the Michael Jackson comparison.