Oldest among the Kardashian sisters, Kourtney Kardashian turns 39-year-old on Wednesday. And two days before her big day, sister Kim Kardashian threw her an early birthday party. Kourtney showed off her stunning floral and fruit covered birthday cake on her Instagram stories on Monday night. The mother of three also showed off another treat she received – donuts that read Happy Birthday Kourtney. Both Kim and Kourtney shared the pictures and video on their Instagram.
Kourtney Kardashian's 39th Birthday Cake
'Happy Birthday Kourtney' Donuts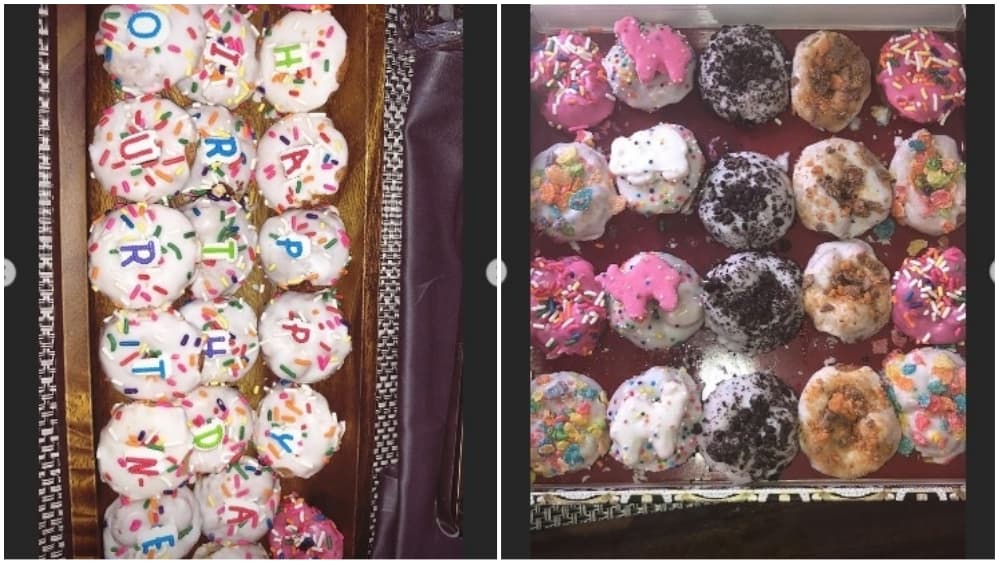 Recently, Kim had also posted a photo on her Instagram along with her sister Kourtney. She captioned the post with an adorable message, which read, "Always got your back sis!"
On Monday, Kourtney and Kim headed to Cleveland with younger sister Kendall Jenner to visit new mama Khloe Kardashian. Khloe, 33, welcomed her first child, daughter True Thompson, with her boyfriend Tristan Thompson. Khloe gave birth last Thursday and is currently in Ohio with Tristan amid cheating allegations.
(The above story first appeared on LatestLY on Apr 17, 2018 11:43 PM IST. For more news and updates on politics, world, sports, entertainment and lifestyle, log on to our website latestly.com).