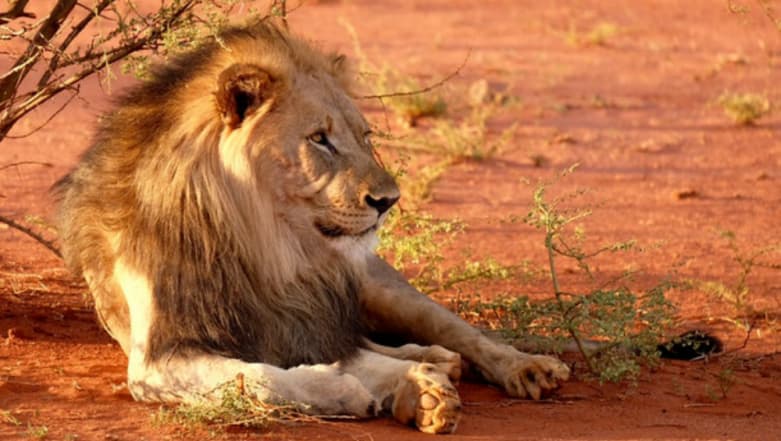 A suspected poacher was killed and eaten by a pride of lions close to the Kruger National Park in South Africa on February 9. According to media reports, much of the male body was eaten making it difficult to identify the victim. However, a hunting rifle and ammunition were found next to the body. The man's body was found on the weekend near the bush at one of a private game park near the town of Hoedspruit in the northern province of Limpopo. Reports suggest that animals have been poached in increasing numbers in this area.
Limpopo police spokesman Moatshe Ngoepe was quoted in media reports saying, "It seems the victim was poaching in the game park when he was attacked and killed by lions. They ate his body, nearly all of it, and just left his head and some remains." But it is unclear that if he was there to specifically poach lions. The region has historically seen higher levels of rhino poaching illegally, which is more money-spinning animal to kill. The data accounted by National Geography reveals that Kruger National Park saw a drastic increase from 13 rhinos being killed in 2007 to the more than 1,000 killed in 2014. While in 2017, rhino poaching in the region declined slightly.
Of the lions that have been poached in the area, many have been killed in sanctuaries and reserves. In January 2017, three male lions were found in Limpopo with their paws and heads cut off. Again, in the same year in October, two lions were poached at their enclosure on a nature reserve. The recent statistic shows that the wild lion population dropped from 30,000 to 20,000 in 2017. Lions body parts are sometimes used in traditional medicine, both within Africa and beyond.