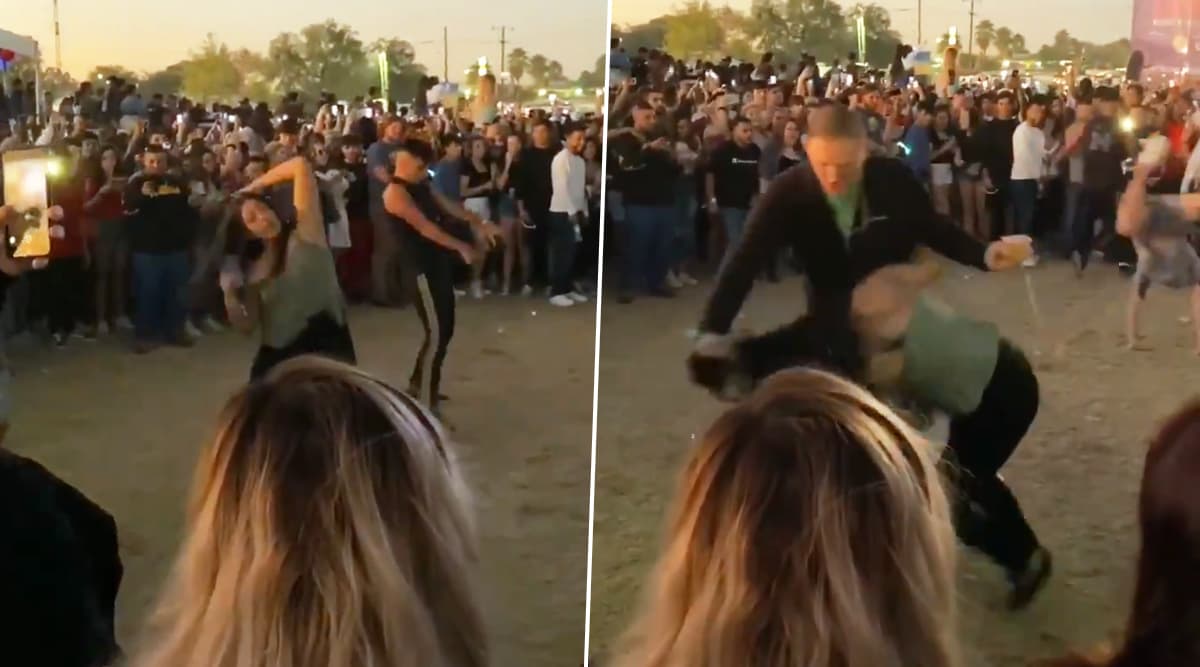 A shocking moment from San Antonio's Mala Luna music festival in Texas has gone viral. The video shows a man grabbing a woman by the hair and yelling at her in front of the crowd who circled her as she danced her way out. Others who witnessed the dispute, confronted the man. It is not clear, what relationship the man shares with the woman, but the clip has inevitably raged people online. It garnered more than 6 million views on Twitter since uploaded with people flooding the comment sections with slang and everything abusing to the man. Viral Video of Dad Dragging Daughter through Washington Dulles Airport is 'Relatable' Say Parents on the Internet. 
Twitter user Joss Dominguez shared the clip. The 40-second video shows the young woman twerking in the middle of a circle with a few other people. The moment, she starts to twerk, the man rushed in, pulled her hair and out of the circle before pushing her to the ground. Other females present in the crowd, can be seen confronting him. The argument cannot be adequately heard because of loud music. But the man did mention that she was "twerking."
Watch Viral Video:
I can't believe the disrespect I witnessed today. Twitter do your thing. #malaluna #respectwomen pic.twitter.com/lCxP2henEF

— Joss Dominguez (@j0ss_18) October 28, 2019
He continues to yell at other women in the circle, defending himself why he pushed her down. However, only females present in the crowd are seen to oppose him. No man stepped into the shocking argument. If the woman is related to the man at all is not clarified in the video, while commentators on social media guessed him to be her partner. And that it is not the first time that he has publically humiliated her.