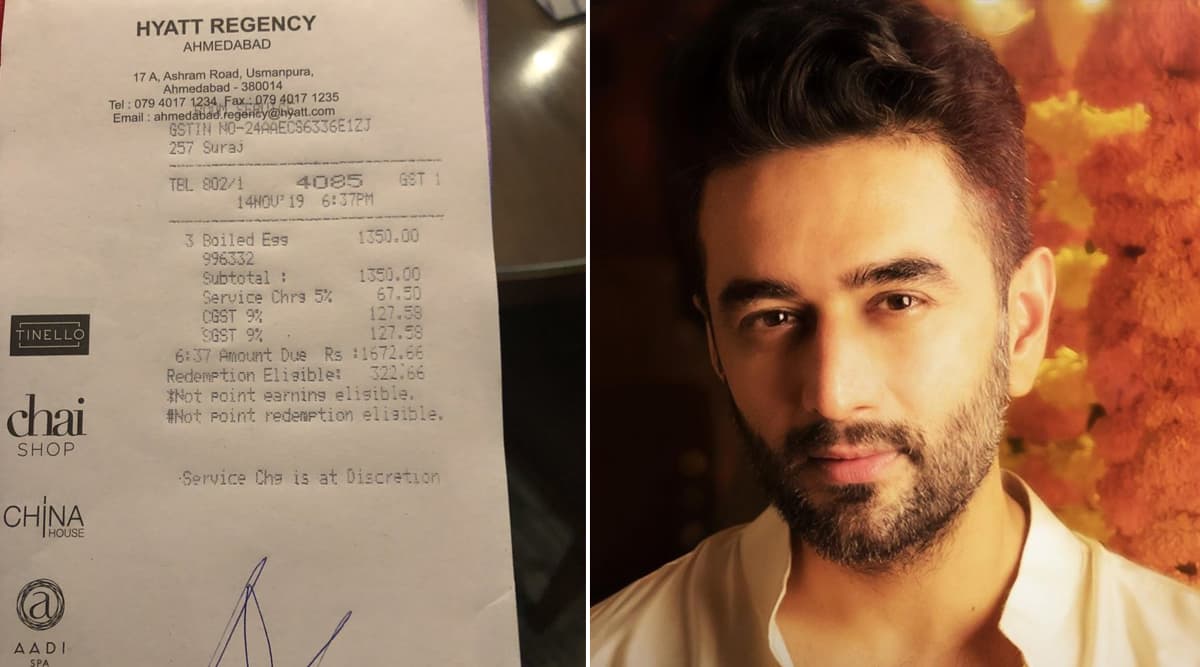 Shekhar Ravjiani is a popular Indian music composer. He is a part of the duo Vishal-Shekhar. Well, there is a reason why everyone is talking about Shekhar. He posted a tweet and that left many stunned. Celebs paying a visit to some of the most luxurious hotels does not come as a surprise to the commoners. But the bill that is levied and for the kind of dishes ordered, does leave many shocked. And looks like even Shekhar Ravjiani couldn't believe his eyes for a moment after he saw the whopping bill for having 'three egg whites' at the Hyatt Regency Ahmedabad. And we bet, many of you would be reminded of the Rahul Bose banana episode.
Shekhar Ravjiani has shared a tweet in which he had posted a picture of a bill issued by the Hyatt Regency Ahmedabad. The music composer was charged Rs 1672 for three egg whites. While sharing about it on Twitter he captioned it as, "Rs. 1672 for 3 egg whites??? That was an Eggxorbitant meal". If you haven't seen his post yet, check it out now! Rahul Bose's 'Banana Moment' A Hit With Brands; Amazon Prime, Oyo Rooms, Nature's Basket Ride On Viral Tweet.
Amount To Be Paid For Having 3 Egg Whites
Rs. 1672 for 3 egg whites???

That was an Eggxorbitant meal 🤯 pic.twitter.com/YJwHlBVoiR

— Shekhar Ravjianii (@ShekharRavjiani) November 14, 2019
What Rahul Bose Faced For Having 2 Bananas
You have to see this to believe it. Who said fruit wasn't harmful to your existence? Ask the wonderful folks at @JWMarriottChd #goingbananas #howtogetfitandgobroke #potassiumforkings pic.twitter.com/SNJvecHvZB

— Rahul Bose (@RahulBose1) July 22, 2019
It was in July when Rahul Bose shared something similar. He had ordered for two bananas at the JW Marriott Chandigarh for which he was charged Rs 442.50. He instantly narrated it through a video message, which left netizens shocked.  Later a fine of Rs 25,000 was imposed on the hotel by Excise and Taxation Department, Chandigarh for violation of section 11 of CGST. What do you have to say about the bill charged for having three egg whites?