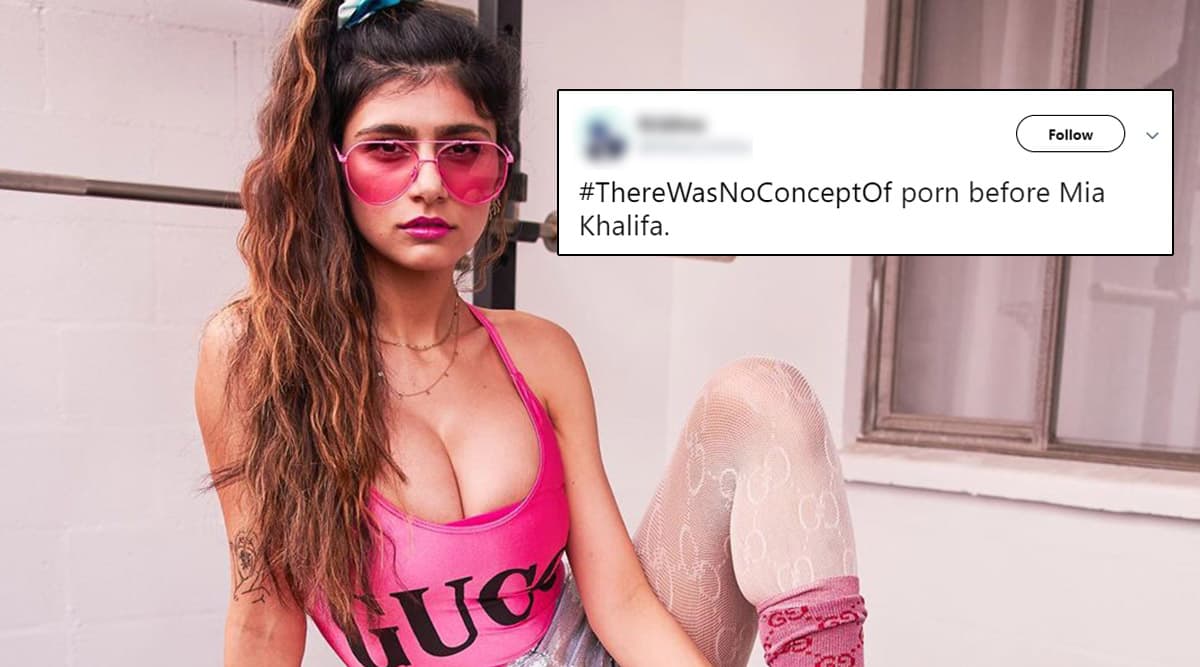 A new Twitter trend has come up and it is getting some funniest reactions in the form of memes and jokes. Like every few days, we have a new Twitter trend going viral, the latest one is called #ThereWasNoConceptOf. In this, people are describing concepts using some popular references, be it from Bollywood movies or personalities. With more and more joining in, it has become among the top trends on Twitter this morning. The best responses are of course the memes and jokes. From Mia Khalifa to Majnu Bhai's painting from movie Welcome, people have sure become innovative to participate in this ongoing trend.
Such Twitter trends come up every once in a while. A few days ago a trend that went crazy viral was Before and After memes, wherein people were describing situations, things, events or how life functioned before certain inventions. The current trend is on similar lines, now people are describing certain concepts using funny references. And needless to say, there have been some very funny responses. If you love memes then there are some funny memes in here too. We have compiled some best ones.
Check The Funny Memes and Jokes on #ThereWasNoConceptOf:
Mia Khalifa Got Us Porn!
#ThereWasNoConceptOf porn before Mia Khalifa.

— Krishna (@Atheist_Krishna) January 22, 2020
Oh The Struggles of Bollywood
#ThereWasNoConceptOf struggle in Bollywood before Ananya Pandey pic.twitter.com/X9rvODlhEN

— A Proud Bhakt (@Mr_Bhakt) January 22, 2020
Struggle till Ananya Pandey came into films pic.twitter.com/27ayH0lKOc

— #VishalVyang (@Bhatt_Vishal) January 22, 2020
An Unforgettable Scheme
#ThereWasNoConceptOf 25 din me paisa double before this pic.twitter.com/WkatzG5j4d

— Sidheshwar Zunje🇮🇳 (@sid_23ket) January 22, 2020
Laws of Physics Don't Matter
#ThereWasNoConceptOf Physics before Salman bhai and Rohit Shetty start to Apply in Bollywood 😐 https://t.co/1mnODIY4gG

— Gujarati Chokro (@pubgkadeewana) January 22, 2020
The Artist!
Live painting before this legendary painter ..... 😎😎😎😂😂😂 pic.twitter.com/OMQo3XJB3s

— Vishal Saini (@vishal_saini_vs) January 22, 2020
A Wordplay so Fine 
#ThereWasNoConceptOf wordplays before this show. pic.twitter.com/bOpkZFVd6K

— KeetaAnu Malik (@VirusUncle) January 22, 2020
Any trend has its share of funny memes and jokes and some of the responses are hilarious. These funny trends make social media a very interesting place for meme lovers and makers too. Can you think of more such interesting concepts?