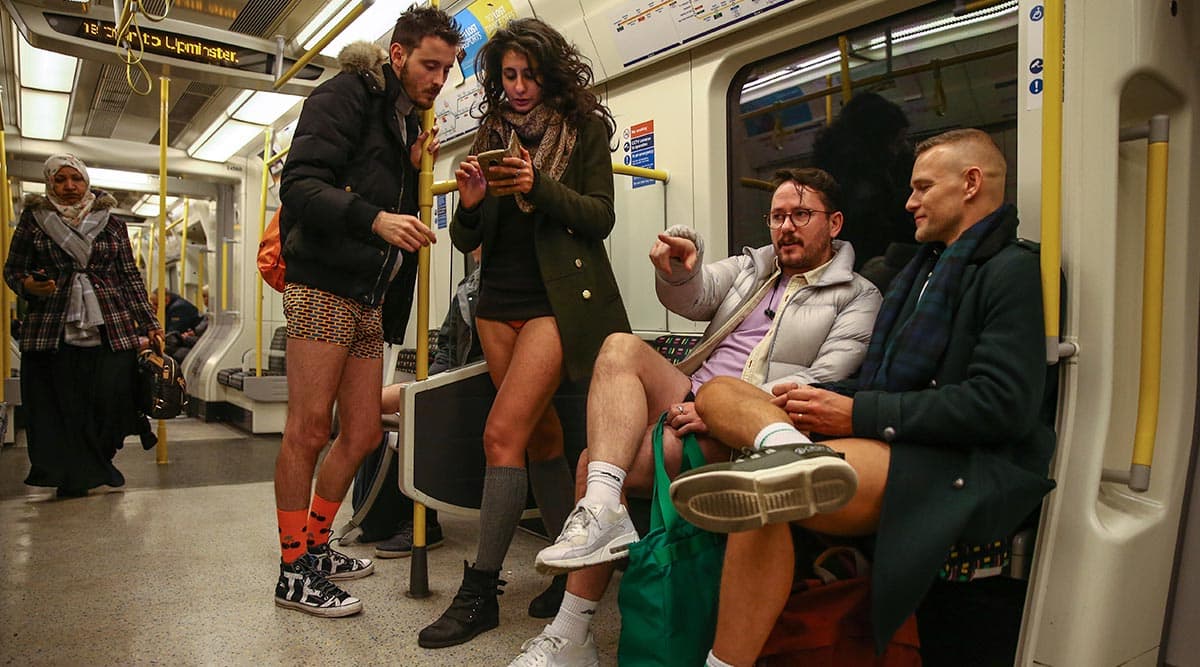 Over hundreds of London residents stripped down to their underpants as they marked the annual celebration of No Trousers Tube Ride over the weekend. Properly clothed till their waist, people stripped their pants and took the underground tube ride. Pictures of the half-naked participants taking the tube ride have been shared on social media. Some people were clearly enjoying themselves with no qualms about not wearing their pants down. What started as a quirky celebration years ago in New York saw great participation from London this Sunday, January 12.
The event started at Chinatown where people arrived fully clothed. Once they got the signal to strip off, they took off their pants on the Tube stations and took the London Underground ride. The spirits were high in some places, with a group even performing a dance at the Waterloo station. Even though the weather was chilly in the afternoon, people didn't mind taking off their pants. Soon #notrouserstuberide started trending on social media where participants proudly shared their pictures. Climate Change Protesters Strip Naked in UK Parliament to Draw Attention on 'Ecological Crisis', Arrested As Pictures Go Viral.
Check Some Pics of London's No Trousers Tube Ride 2020:
The Chilly Weather Doesn't Bother
Bit chilly on this afternoons commute... #notrouserstuberide pic.twitter.com/el3iOfKdVa

— Tom [PositiveLad] 🇪🇺 🏳️‍🌈 (@PositiveLad) January 12, 2020
Waiting For The After Party
The Kings Cross/Victoria Line #NoTrousersTubeRide group posing outside O'Neill's in Wardour Street prior to the #NoTrousersTubeRide2020 after party. pic.twitter.com/VSdpsBiNmb

— David Thompson-Trace (@DaveTightFit) January 12, 2020
Performing Stunts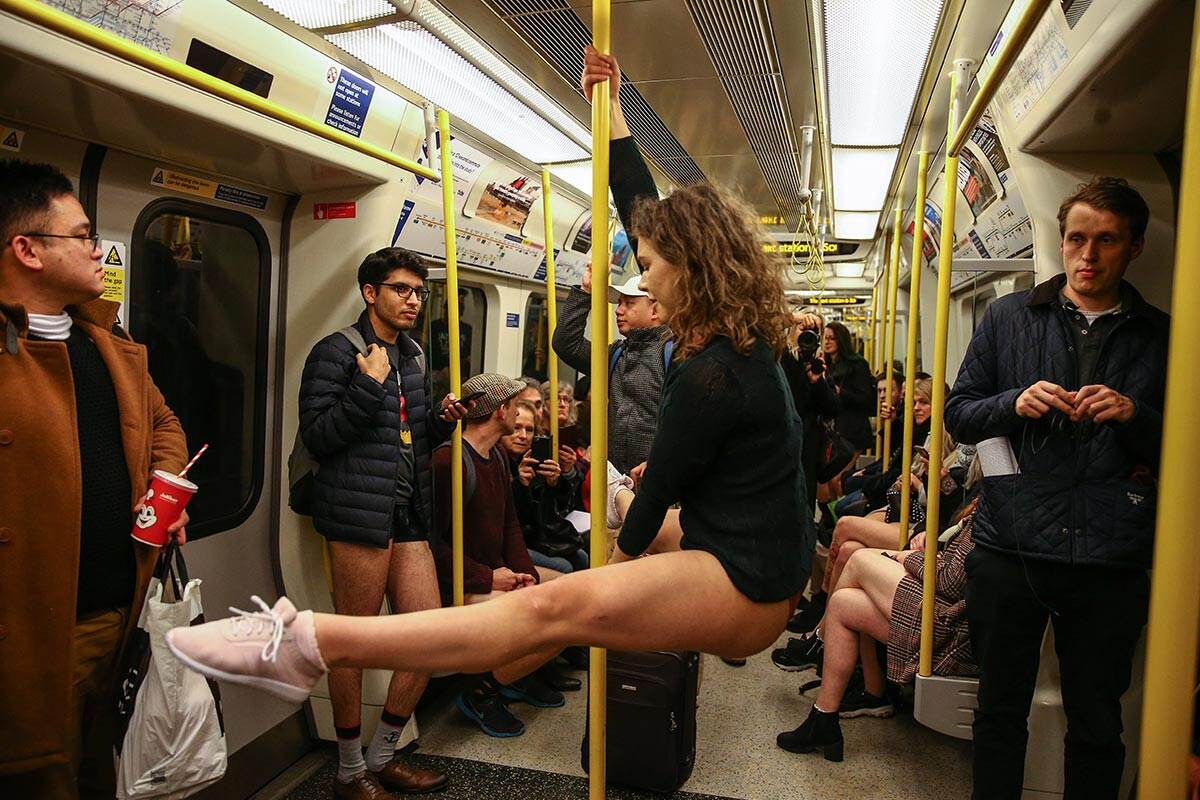 Some Liked Being Quirky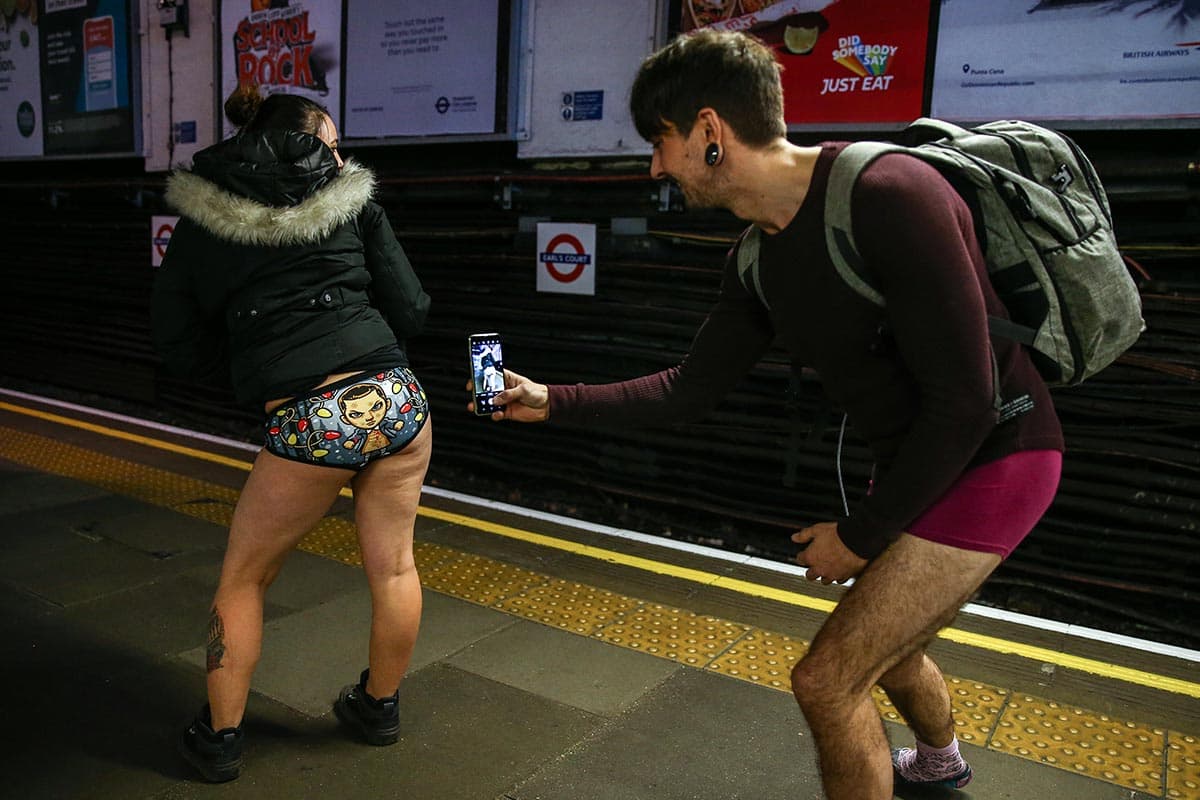 Commuters Traveling Like a Regular Day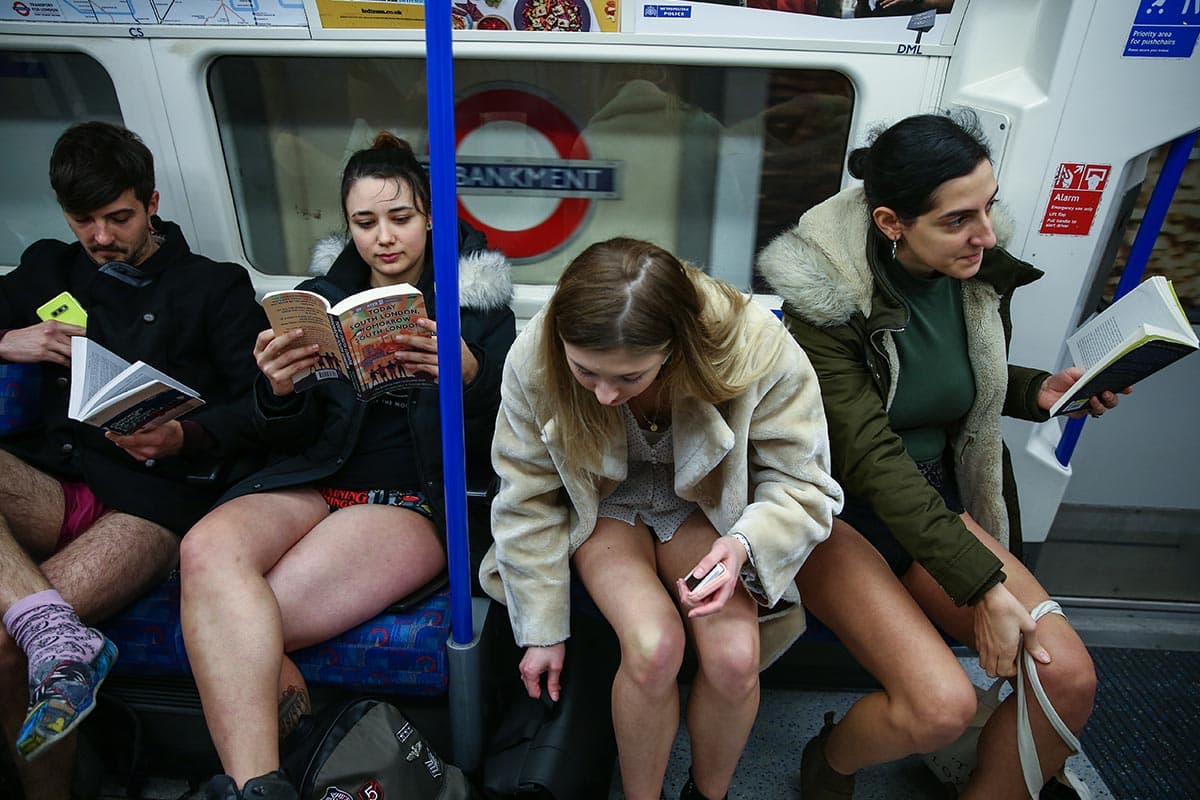 Here's Video of Commuters Dancing at Waterloo Station:
Waterloo dancing in our pants. #notrouserstuberide pic.twitter.com/ff0MfoqF0w

— Tom [PositiveLad] 🇪🇺 🏳️‍🌈 (@PositiveLad) January 12, 2020
This event started as a prank in New York in the year 2002 when a group decided to take off their pants on a Subway ride. By the next year, it began as an event in over 60 cities. This event was created on a Facebook group and participants were strictly warned to remove just their pants and not showing off or exposing too much. An afterparty was arranged at O'Neil's in Soho to give participants a chance to warm up later.