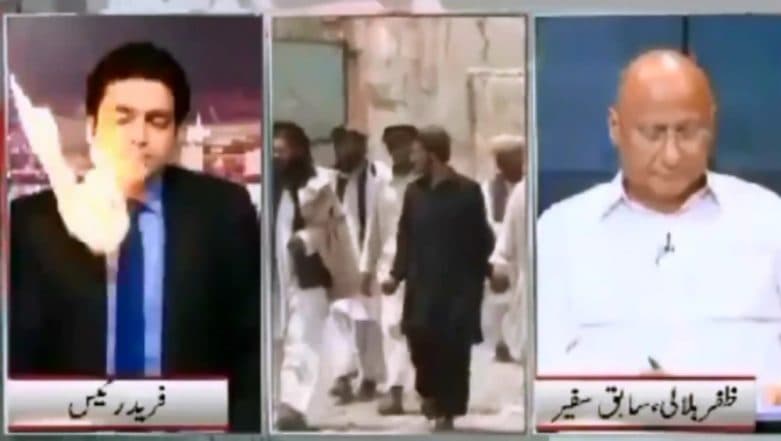 Islamabad, December 6: In a shocking incident, a Pakistani journalist experienced the shock of his life when he got hit by a ball of fire during a live TV broadcast. The journalist was discussing on terrorism issue with a panelist, and suddenly the ball of fire hit him.
Soon after the incident, the renowned anchor gets out of the frame while the panelist answers his question and was trying to save him from the fire. The most bizarre part of the event is that one can hear the burst sound of the ball of fire and also see it hitting the anchor on live tv. Journalist Patricia Karvelas 'Kicked Out' of Parliament for Attire Revealing Bare Arms, Australian Govt Apologises As Her Tweet Goes Viral. 
What just happened with this news anchor? pic.twitter.com/RoYLekEit0

— Naila Inayat (@nailainayat) December 5, 2018
With the video becoming viral on social media and being circulated crazily by the users, it shows the danger involved in news production.
However, bizarre things are not new for Pakistani new channels. Recently, Pakistani Premier Imran Khan was trolled mercilessly for a foolish mistake made by the Pakistan Television Corporation. In the broadcast, the channel ran Begging' on its location label instead of 'Beijing' while Imran Khan was speaking live from the capital of China.