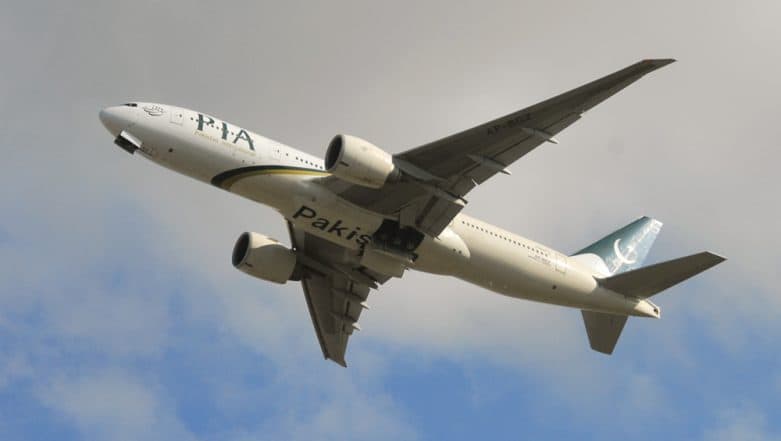 Looks like crazy flight viral stories are not going to stop! Whether it is dancing naked on a flight or getting into a major brawl, some or this other incident keeps going viral. The most recent one comes from Pakistan, where a flight of Pakistan International Airlines (PIA) had to deboard 37 passengers after a woman mistakenly opened the emergency exit door thinking it was the toilet! Yes, the woman unaware of where the toilet door was opened the emergency exit thinking it to be the lavatory door. A situation of panic confusion struck the flight when this woman pressed the button on the Manchester Airport runway, in an Islamabad-bound PK-702 flight. As per The Express Tribune, because of the mistake, there was a delay of several hours after the aircraft's air chute bag opened. The mistake apparently happened because there weren't enough PIA staff on board, as per PIA's spokesperson Mashood Tajwar quoted by the leading daily. Tajwar further told the newspaper, "The plane was parked on the runway when the airbag chute opened, so there was no threat of any kind." The woman reportedly told the flight staff that she opened the emergency exit door thinking it was the toilet. Remember the Viral Video of a 'Pakistani' Man Begging on an International Flight? - Here's the Truth!
This is not the first time when PIA has grabbed headlines, just last year, Pakistan International Airlines (PIA) Flight PK-607, bound for Gilgit, Pakistan at 7 am was delayed on Thursday for technical reasons and then finally was cancelled due to bad weather at Islamabad airport. However, the passengers started chanting slogans against the airline and one passenger went to extreme lengths and burned his luggage as a mark of protest, as reported by Dawn. A Civil Aviation Authority (CAA) spokesperson told Dawn the fire was put out by CAA firefighters. Saudi Plane Forced to Return Immediately After Take-Off As Mother Forgets Baby at Airport.
And not just Pakistan, in fact, who can forget the 25-year-old Chinese man, travelling from Hainan to Sichuan who opened the emergency exit door for some "fresh air" and also a passenger from Spain who managed to climb out of the flight's window on to the wing as the aircraft was getting ready to leave Malaga Airport!