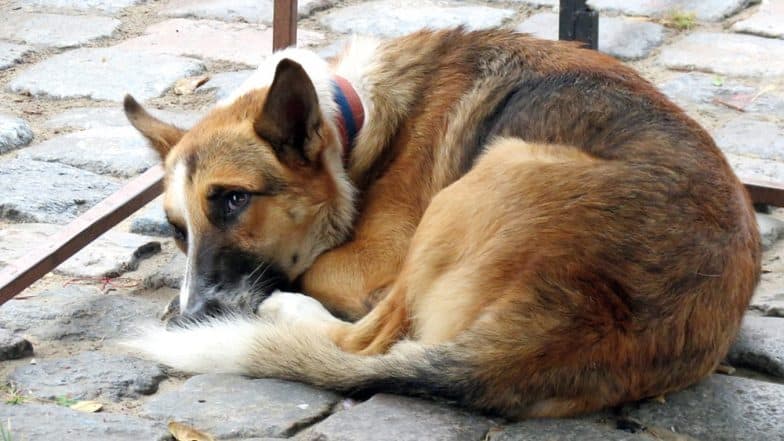 A dog is man's best friend is a statement that is used too frequently to describe the beautiful bond between the two. But the same best friend has become an enemy between a couple in Bihar. A man in Patna is willing to leave his wife after she complained to him to get rid of the dog. But in this case, the woman complained that the dog had bit her thrice. Things turned worse when he resorted to beating her when she asked him to leave the dog. And he did not mind if she left him, but his dog would stay. Husband Tells Wife, 'You Love Those Dogs More Than You Love Me' Before Throwing Their Chihuahuas Off The Balcony.
The woman then approached the police to complain about her husband. The Gandhi Maidan police station in Patna was amused to receive such a complaint. The police summoned the husband for counselling. The couple has reached a compromise. The husband gave an undertaking that he wouldn't beat her nor harass her. "It was just a ridiculous case for us that a husband was ready to leave his wife for his dog. If she wants to leave, I do not have any problem," said a police officer in a report in Hindustan Times. Need a Reason for a Divorce? Here are Some Weird but True Excuses Real People Divorced Their Spouses.
The woman in her complaint mentioned that her husband used to beat her often when she asked him to get rid of that dog. He would also not allow her to visit the market or even get a medical checkup done. The argument reached another level altogether when he did not mind if she walked away. Pup Bungle Held in UK's Police Custody for Biting Cops Freed After Huge Social Media Outcry.
Well, dogs make for good company. But if it has actually bit the woman as she claimed then it is indeed a matter of concern. Even if it is a stray dog, it should be well-trained and vaccinated for safety.