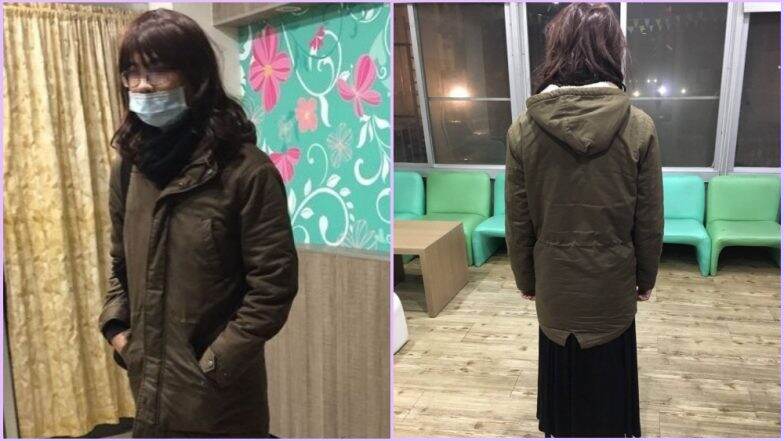 Dressed in a skirt, a wig and a mask to cover the face, a sickening man entered the female dormitory of Tamkang University in Taipei City, Northern Taiwan to film girls. He allegedly took photos, using a pinhole camera of students as they showered and used the bathroom. When he thought, he could easily get away with it, one of the students reportedly grew suspicious because of his appearance and constant trips to the bathroom. After the girls notified the hostel instructor, the city police were alerted. According to media reports, when his parents were informed of his crimes, the suspect's father went so furious, that he chased his son inside the police station and beat him with an umbrella. Man in China Trains Pet Dog to 'Supervise' His Daughter Doing Homework. 
As per reports by UDN and translated by the Taiwan News, the alleged only identified by the surname Chen was arrested on March 8. Chen is a 24-years-old graduate from the National Tsing Hua University and works in the IT industry as an engineer. Police officials who later revealed his appearance pictures, showed the guy wearing a long skirt, a heavy coat, a wig, glasses and a surgical mask as he consistently went in and out of the bathroom. He allegedly took snaps of the female students in the nude as they took showers and after noticing, the women ran outside in tears. Many female students became furious and immediately confronted Chen, who promptly ran inside the bathroom. Wife Accidentally Live Streams Her Nude Video Meant For Husband to Over 2000 Facebook Friends. 
Police officials later discovered that Chen was also carrying a pinhole camera. While checking its memory card, authorities found several nude pictures of women taking showers and their behinds as they used the toilet. After knowing his son's crimes, Chen's father became so enraged that he began to beat him with his umbrella while chasing the alleged at the police station. Chen is reportedly facing charges of Offenses Against Privacy.