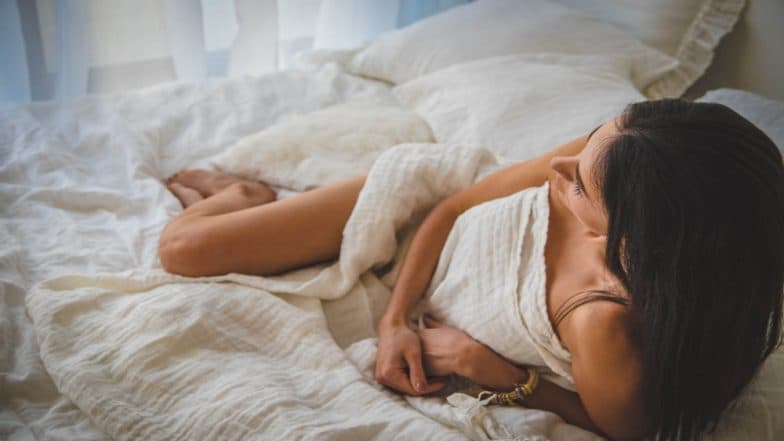 As much as we laud technology for getting people closer, it can also damage one's reputation with just one click. A family in Bulgaria is mortified after a mother accidentally posted an X-rated video live streaming of herself as a Facebook story. The video in which she zoomed in on her bare breasts and got down and dirty was only meant for her husband. But it was shared with over 2000 of her Facebook friends and one can only imagine the horror of what happened later. The woman, a resident of Bulgaria was recording a nude video of herself in bed which was meant only for her husband who was in the UK. But she majorly messed up when she live-streamed it on her Facebook story instead. Her son was also left embarrassed and the husband wasn't too pleased either. Mother-in-law Attracted to Her Son-in-law Steals His Nudes From Daughter's Phone.
The incident took place in the village of Tuhovishta in the south-western Bulgarian borough of Satovcha. The raunchy video footage saw the woman getting into bed and then getting frisky, down and dirty almost instantly. She licked her lips and zoomed in the camera to her breasts. She made the recording of herself to share with her long-distance husband. But while she got frisky in bed, she live-streamed the entire thing for her 2000 Facebook friends, which included her family members and also her son's friends. X-rated Video of a French Prison Guard Allegedly Giving Blowjob to Inmate Goes Viral (Watch Video).
As per the local media reports, the friends and family members are still in shock after seeing this "sex tape." Her 20-year-old son was so embarrassed by his mother's actions that he reportedly said he won't be able to return home for at least 5 years. Her husband too was shocked and did not talk to her for days. The woman also is in shock at her blunder and is finding comfort in some of her close friends after this embarrassing mishap. The incident is a clear example of how technology can make or affect relationships on just a click.