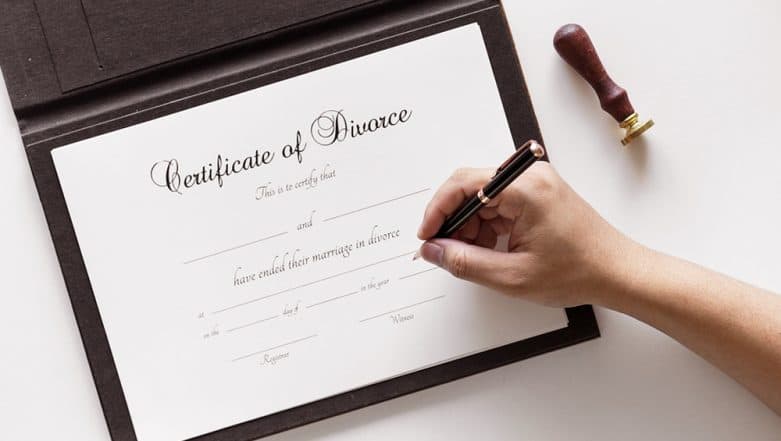 Long-distance relationships are not easy to maintain. Being in a long-distance relationship after marriage can also be taxing and a husband from Thane's Mumbra region got a bitter aftertaste of the same. His wife successfully managed to divorce him by forging his signatures, so that she could marry off her boyfriend. The woman named Nilofer is now on the run and her husband Yusuf Sherif Mastan has filed a complaint of cheating against her. She also sold off their house and took away the money. Kuwaiti Couple Divorce Three Minutes After Marriage as Husband Calls Newlywed Bride Stupid.
As per the report in TOI, Mastan works as a mechanic in the UAE since the year 2007. He would send his wife the money every month to take care of her and their son. The couple has a 9-year-old-son. Mastan worked hard and bought a house where his wife Nilofer could stay. But while he was away, she got in touch with her old boyfriend. While her husband came back into the country, he noticed a change in her behaviour. She would always be on the phone and refused to answer to his queries.
Things became worse in the year 2017 when Mastan came back and Nilofer refused to meet him or even come to their house. S B Shinde, investigation officer of Mumbra police station was quoted, "With no options to stay, he shifted to a lodge at Shilphata and after making some discreet enquiries, he learnt that the house had been sold off for Rs 32 lakh and the money handed over to his wife." A lawyer intervened in the case and reportedly got Mastan's signature on a stamp paper that mentioned the couple was staying separately due to work. US Woman Throws 'Divorce Party' To Celebrate End of Toxic Marriage.
But when Mastan returned to the country early this year, he received the divorce papers! The papers showed his signatures in April 2017, when he was actually working abroad. So it was a clear case of cheating. Shinde said, "We have verified his passport documents, visa papers, etc and it is clear he landed in India only after that date. Charges of cheating, forgery and marrying again while spouse is alive have been filed." If convicted, Nilofer can face upto 7 years of jail. But currently, Nilofer is out on anticipatory bail in Thane sessions court.