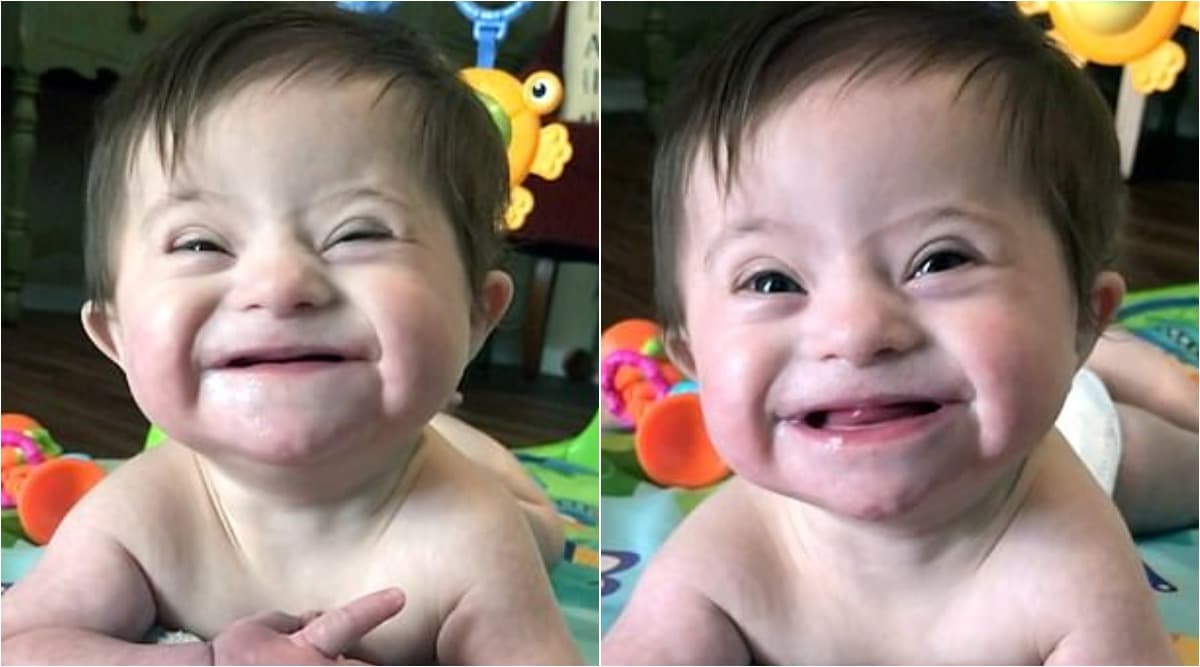 An adorable video of a baby smiling to the camera has gone viral on social media platforms. The cute clip of the baby girl was captured by her adoptive mother at their house in Texas, the United States. The clip shows her mother asking her how her day is going and she simply beams, as if answering her mom. She then says, "Oh I love your new smile. Oh, that is the cutest. Can you show me again?" The video went viral after it was shared on the Facebook page of National Down Syndrome Adoption Network. The video has received more than 2,05,000 likes other than 16 million views. The comments section of the video is filled with people calling it the cutest baby video ever. World Down Syndrome Day: Famous People With Down Syndrome Who Changed The Way World Views The Condition.
After the video went viral, Baby H's adoptive mother said, "When Baby H was almost eight months old, she woke up one morning with this brand-new smile. We noticed it several times and realised she was showing us a cheesy grin - we laughed and laughed every time she did it and she just loved the attention. She got to where she could do it on cue and I just happened to be talking to her, in our home, one morning and she started cheesing for me."
Watch Baby With Down Syndrome Smiling:
Director of the National Down Syndrome Adoption Network Stephanie Thompson who knew Baby H during the adoption process said, "I indirectly meet these children before they are born, I meet them on paper, so I fall in love with these kiddos early on. I walk the journey with the expected parent and the child, so when I have a chance to meet them, it brings it full circle. I can't explain the joy that it brings to me." National Down Syndrome Adoption Network is an adoption program which educates individuals about becoming parents of children with Down Syndrome.