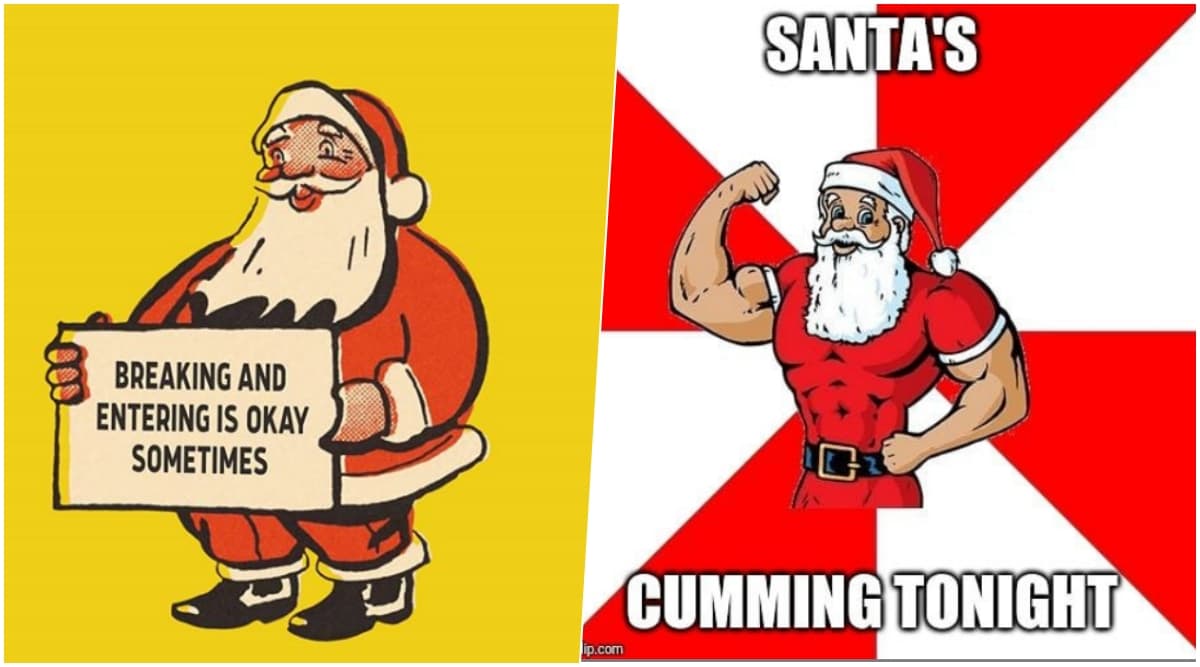 Social media is filled with Merry Christmas and Happy Xmas wishes this morning. But if you are a regular on social media then you know there are going to be funny memes and jokes on the celebratory vibe. And when it comes to Christmas, Santa Claus is the favourite character and also a target of some memes. But not all memes are simple and funny, there are some that you are totally Not Suitable For Work (NSFW)! We are talking about the Sexy Santa memes which show the naughty side of Santa Claus. If you love dank memes more than the trending funny ones, then we have some which you can share with your friends. Christmas 2019 Funny Memes and Jokes: From Cute Baby Yoda Xmas Memes to Broke Holiday Season Ones, Here Are the Best Ones for You!
Funny memes and pictures of Christmas celebrations have been trending since the past few days. Other than the scrumptious dinner feasts, special cookies and beautiful Christmas tree decorations, people love sharing memes and jokes which relive the festive spirit. But here are some dank memes, which let us warn you are totally NSFW!
Know What He Means?
View this post on Instagram
Play of Words?
View this post on Instagram
Hahha
View this post on Instagram
Sneaky Santa
View this post on Instagram
Oops
View this post on Instagram
Now You Know!
View this post on Instagram
These are some jokes and memes which show a different side of Santa Claus. It looks way beyond the impression you may have of the plumpy man in a red suit. Definitely, the sexy side of Santa is also being loved by some as funny memes on him are being shared online.