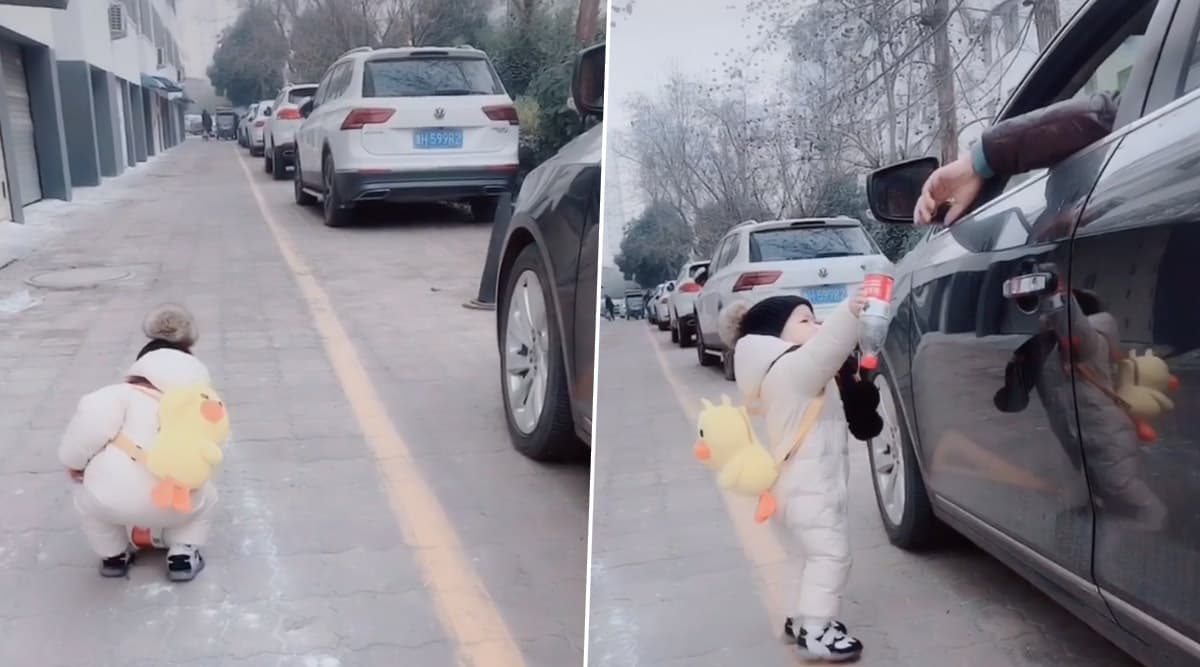 Litterbugs are everywhere. We have had so many news stories about the volume of garbage people left behind in the mountain towns, cities, whether it's leftover bottles and cans in the parking areas or cups left on a bench. The count is insane! No matter how much the environmental activists and governments call for clean drive action, we still have many people who simply refuse to behave. One such incident has not been caught on camera, but this litterbug learnt a hard lesson. A one-year-old Chinese boy very innocently shamed a driver who threw a plastic bottle onto the pavement. How? By merely returning his litter to him through his car window. The video capturing the moment has gone viral on Chinese social media. Mother Bird Feeds Her Chick a Discarded Cigarette Butt on Florida Beach, Disheartening Pic Highlights Issues of Littering. 
The toddler is identified as Sun Jiarui, from Jining in eastern China's Shandong Province, noted Daily Mail. In the now-viral clip, the toddler can be seen walking through the pavement and stopping to pick up the empty plastic bottle and return it to the stranger who threw it through his car window. The little boy likely thought the driver had dropped the bottle by accident. How adorable! The video has been uploaded to trending short-video platform, Douyin, China's version of TikTok. You can watch the clip, by clicking HERE. Web users were quick to flood the comment section, praising the child and urging adults to learn from him.
It was Juarui's mother who took the video as the pair walked in their residential complex. His mother was quoted in the same report saying that along with her husband, they often film their son learning to walk, whenever they go out. The incident was happened to record by chance. His mother said that he probably thought the bottle had fallen from the car by accident. We hope that the driver learned a valuable lesson that day.