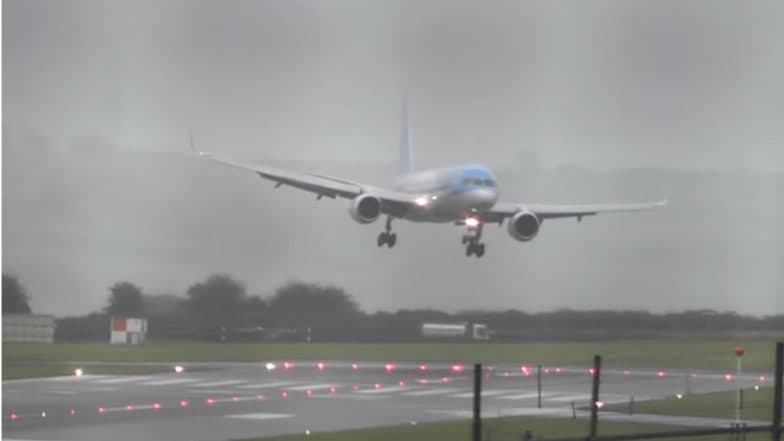 It takes not only a strong understanding of flight control systems to be a pilot, but also presence of mind and the ability to make life changing or saving decisions in split seconds. The TUI Airways has lauded the effort of its pilot, for the sideways landing 'feat'. The video is going viral on social media and is being widely shared.
The reason why the video is being widely watched and commented upon is because the Boeing 757-200 landed at the runway at a sideways angle and managed to touch down safely. The airliner was buffeted by winds topping 45 mph at the time of its landing at the Bristol Airport in England. World's Most Dangerous Airports: Pictures And Videos That Will Make You Want To Visit the Airports, But Only From A Distance.
The company was proud of the impressive landing feat despite the adverse weather conditions, said a TUI spokesperson talking to HuffPost but refused to identify the pilot.
Watch the Video Below
The video was posted by a YouTuber who goes by the name of Mraviationguy on Sunday who wrote in video description that "It is always fascinating to watch planes landing in strong crosswinds; the power of mother nature vs the skill and professionalism of the brilliant airline pilots."
TUI Airways, was formerly known as Thomson Airways and is often referred to as TUI UK, is the world's largest charter airline, and offers scheduled and charter flights from the United Kingdom and the Republic of Ireland to destinations across the world.