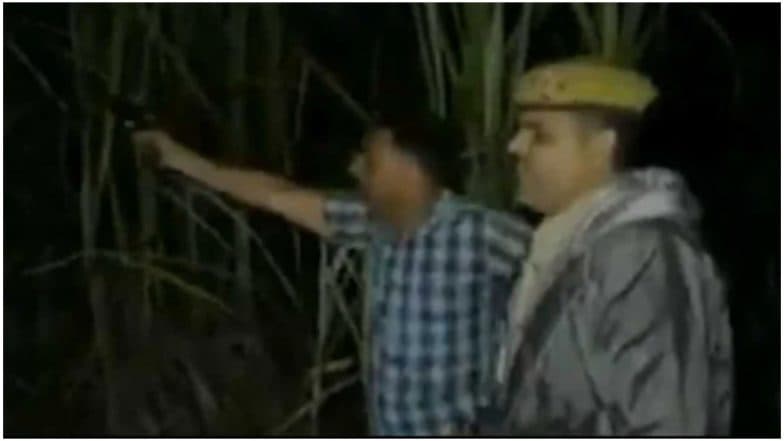 Uttar Pradesh police were recently in the news when they mimed the sound of a live revolver trying to scare criminals by saying thain thain during an encounter. The incident went viral on social media with hundreds of memes and jokes around it. Adding fuel for the internet's content, SI Manoj Kumar was given a bravery award for his presence of mind and ability to catch criminals even when he did not have the right resources. The cops were chasing down some criminals in the sugarcane fields of Sambhal district.
And as the jokes continue to do rounds on social networking sites, one YouTuber has etched the moment in his videos in the first-person shooter game, Counter-Strike. As the clip of the video game went viral, netizens were all praises of him. Police Pistol Gets Jammed During Encounter, UP Cops Shout 'Thain Thain' to Threaten Criminals! Watch Viral Video from Sambhal
Watch the video below:
Redditor Shark Thug, who claims to be the maker of this video wrote, "I edited most of the sounds featured in the clip individually in audacity to replace with the game sound files and it can be a very time intensive process. Right now, all other guns just have the base sound from the original video but I'll see if I can do more whenever I find the time."
The criminal who was caught was wanted in a number of robbery cases and was carrying an award of Rs 25 thousand on his head. Speaking about the encounter, a senior cop told ANI, "This was due to a technical glitch of the weapon that the officer was carrying, such things are not new and may happen at times. With regard to the cop shouting, it is a tact to deal with criminals mentally and create pressure on them to surrender."