Anyone who has ever planned a wedding knows that you spend a considerable amount of money and time in the hopes of having a perfect snaps. Your wedding photos should be so perfect that they should be able to tell the story of the big day to the viewer. From the look on your guest's face as you step in, to the insane dance moves as individuals celebrate your wedding, a perfect photographer would capture it all. The day when someone gets married is probably the single most photographed day of his/her life. But not everyone takes it seriously and end up clicking a series of hilarious pictures that won't make the album an ideal one. And couples would end up laughing at their own wedding images for a long time as they take a look to their funny poses.
While in Russia, couples have some strange trend to get clicked or rather photoshop their wedding snaps with some amusing interpretation! The compiled list of wedding photos is different from the usual one. The fantastically surreal edits include a snap of a couple who definitely are a fan of watermelon, a pair of centaurs, and few more that are less than romantic poses. These wedding pictures are proof that the couples love photoshopping and they are ready to make an exceptional wedding album. Without any delay, here are weirdest and strangest images that don't really come across all that sweet.
Their love for watermelon..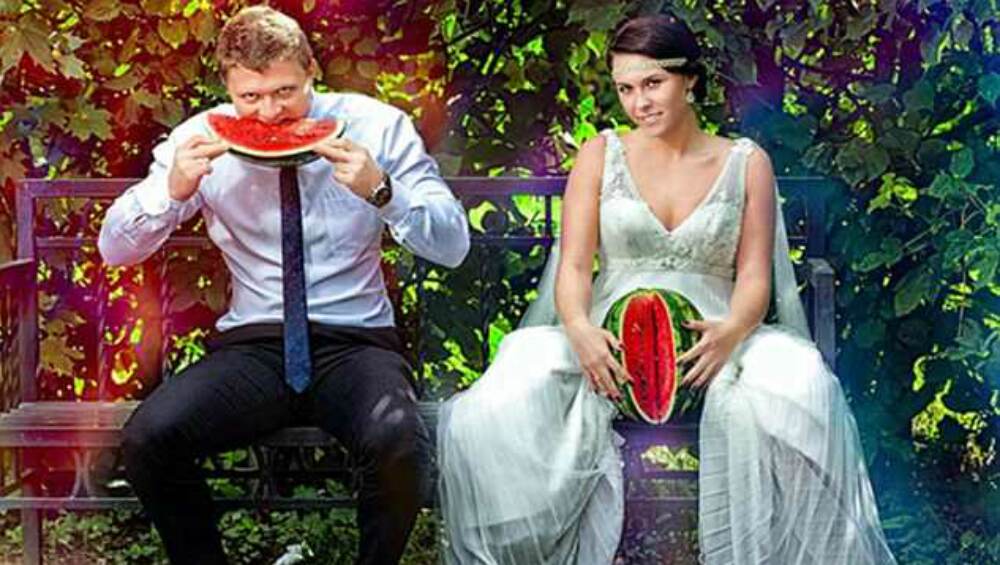 Swanning Around!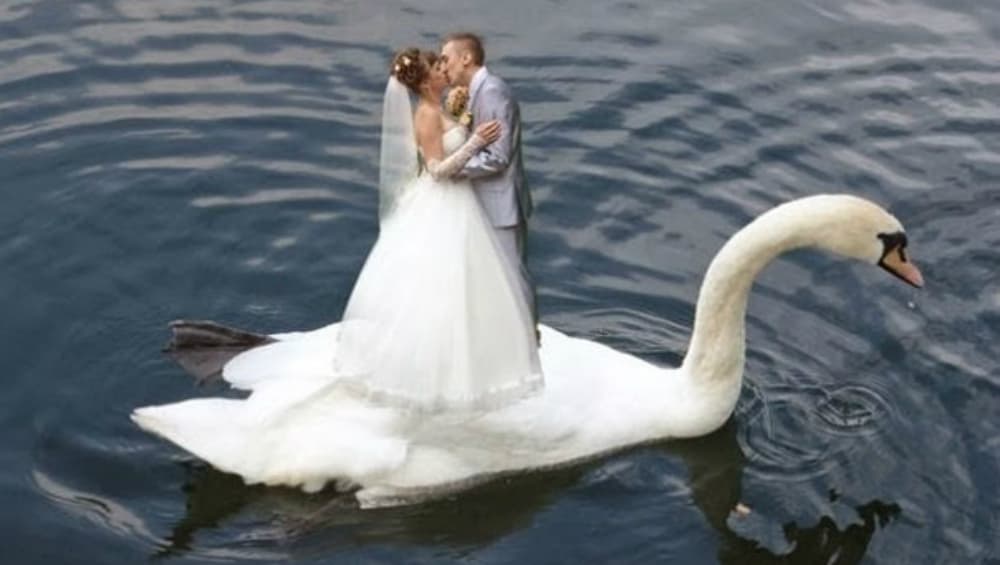 Star of the Show!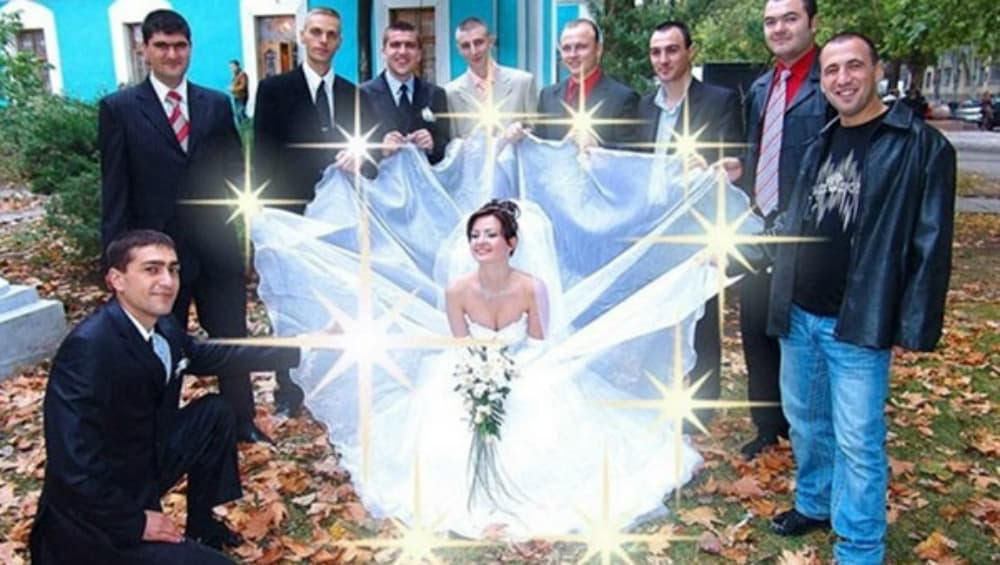 Amusingly Real!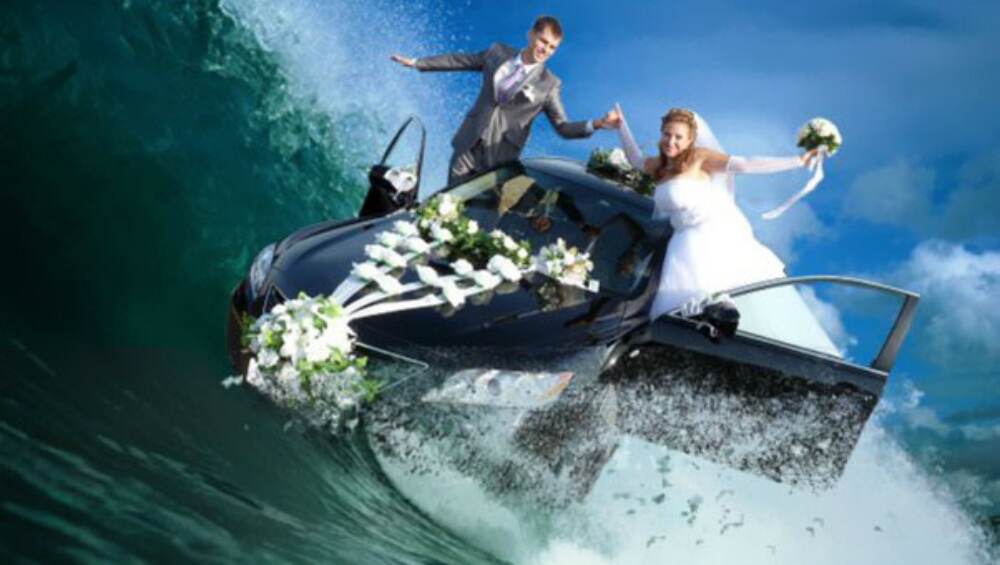 Who wants to marry a Superhero?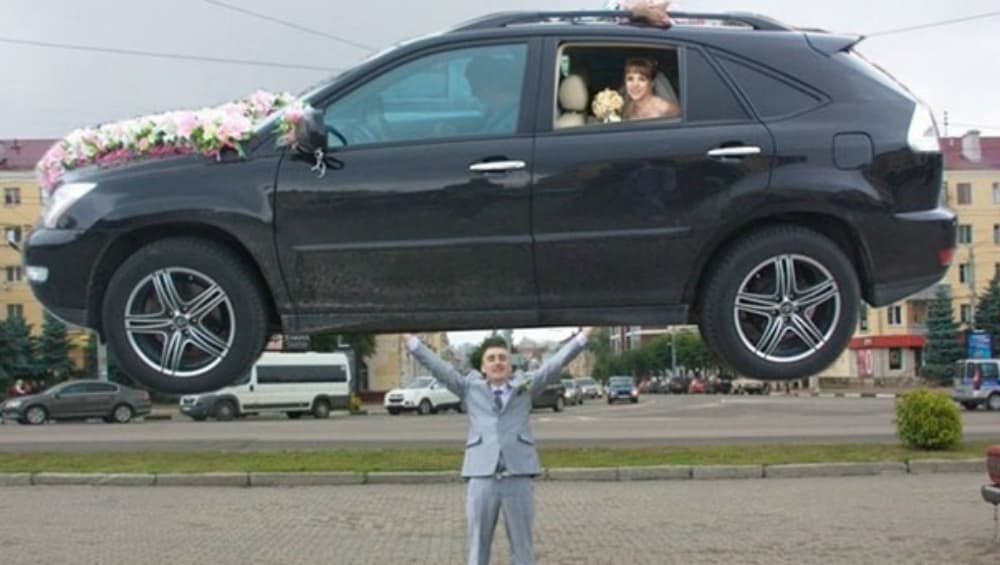 Run for your life!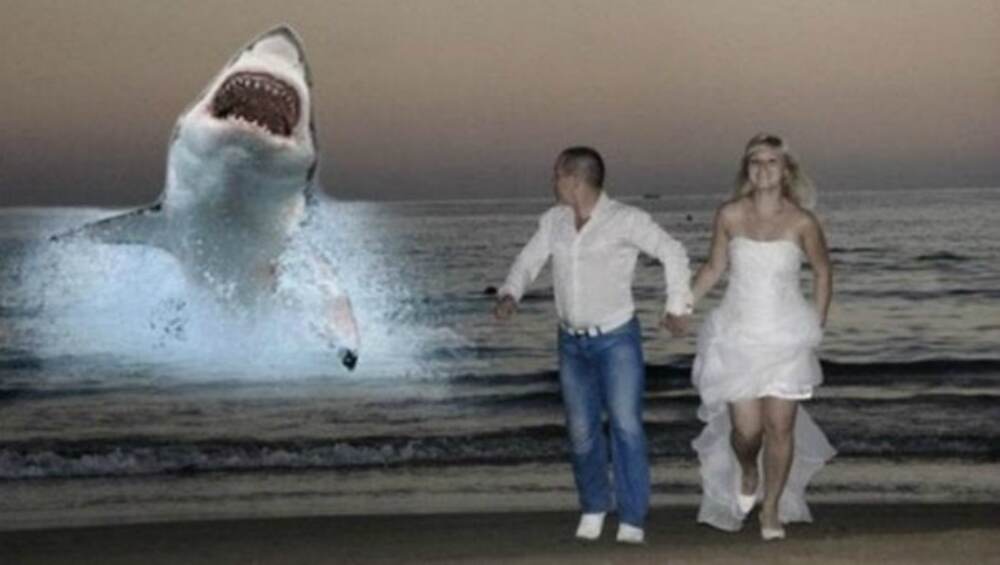 Centaurs! As they fall in love.....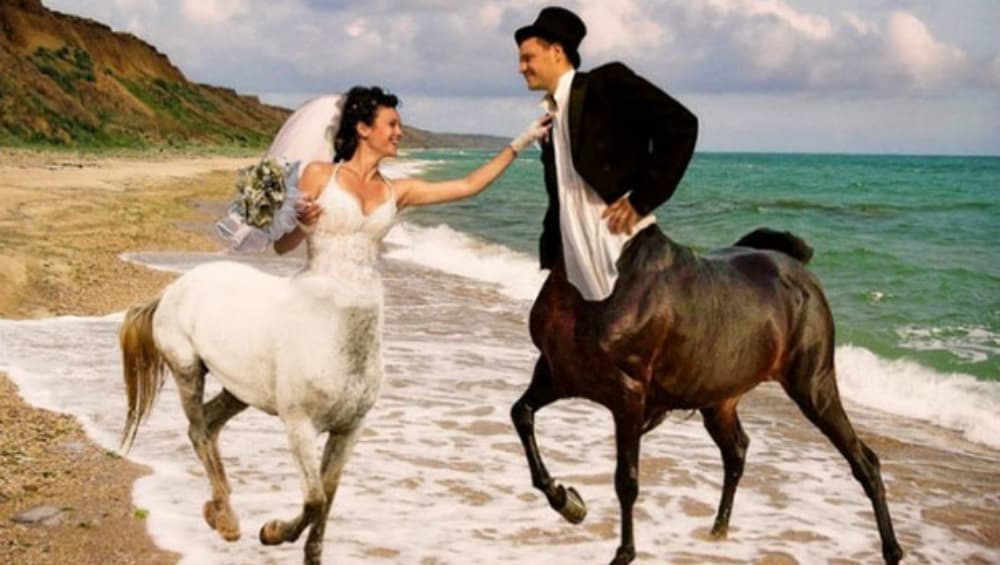 These photos were shared by Bored Panda. We obviously could not list all the photographs but tried to pick our favourite ones. Wedding photos last a lifetime with hours and hours of enjoyment. And we wonder if the couples actually love photoshop so much or their memorable day are best captured; but these photos will definitely give you some idea if you do not want to make your wedding album like the ideal one.