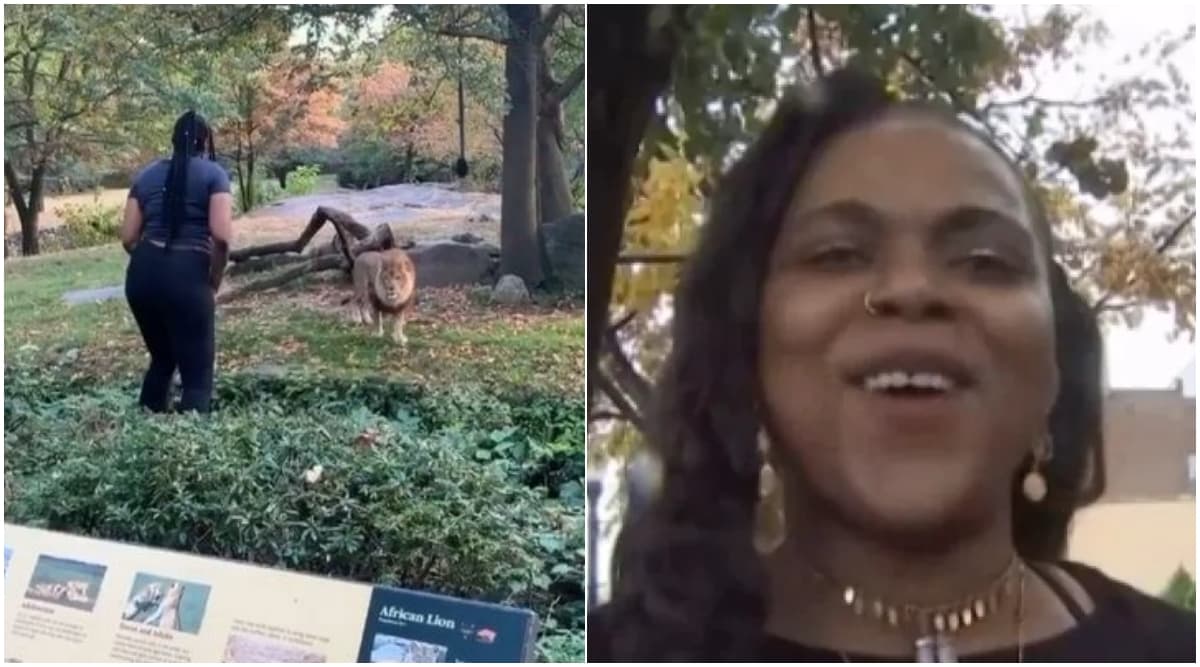 Exactly a month ago, a woman who went dangerously close to a lion in its enclosure at Bronx zoo made headlines. Later identified as Myah Autry, the woman caused quite a chaos in the zoo where she went to celebrate her birthday. And while the NYPD tweeted on the lookout for her, the girl has made another bizarre statement claiming that she is a lion now! While speaking to a reporter from NBC News, Autry said she has now reincarnated into a lion.
Video of her standing close to a lion and teasing it went crazy viral on social media and everyone questioned the security measures. The NYPD also tweeted her identity a few days later asking people to help find her. But looks like, Myah Autry has nothing to lose! She was being taken to the court after being charged for shoplifting in Kearny, New Jersey. While speaking to the reporter she said, "I am the lion now. Can't you tell? Have you ever heard of reincarnation? Do your history young man! Do your history, it's called reincarnation. I am the lion now." She even added that she fears no one, not even the lion.
Watch Video of The Girl's Claim Being a Lion:
Autry's bizarre claim points out that she might have some mental issues. Meanwhile, she is still wanted for trespassing in the lion's enclosure. She also mentioned that she herself will hand over to the police.
Watch Video of Her Trespassing Into Lion's Enclosure at Bronx Zoo:
That's not all, she also expressed her love for the Bronx zoo lion. "I love you lion, hope they treating you right in the zoo. Know Myah love you," she was heard saying in the video. Myah's actions are definitely dangerous and could've cost herself her life had the wild animal pounced on her. But she seems to have no regrets.