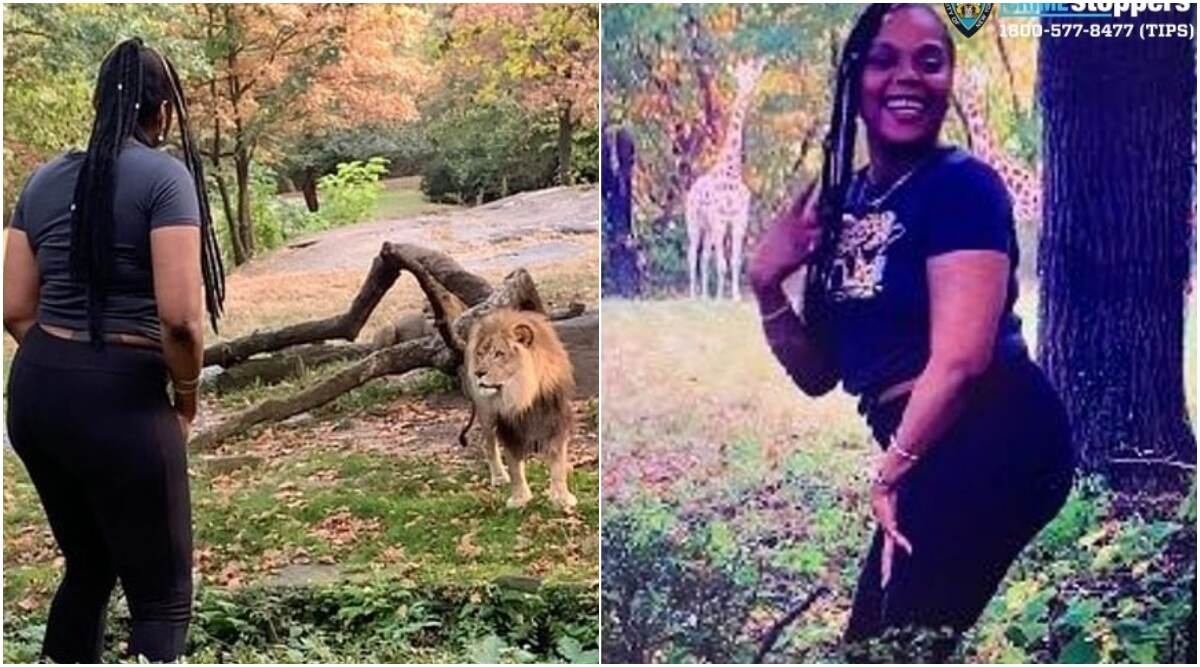 This week, a woman who climbed into a lion enclosure at Bronx zoo in New York shocked the internet. A video from the zoo had gone viral, which showed a lady climbing across the fence of a lion enclosure and taunting the lion, teasing and dancing in front of the wild animal. Now the woman's identity has been confirmed. The culprit is Myah Autry and the New York Police Department is asking people to help to track her down. They have tweeted her picture and asked people to contact them in any information about her whereabouts.
In the video, Autry was seen putting herself in great danger as she stood too close to the lion. Fortunately, the lion did not attack her or it would have been life-threatening. It is reported that the woman not just went in the lion's enclosure but also climbed in illegally in the giraffe area. Myah Autry is now wanted by the police for criminal trespass. Meanwhile, she seems to have no qualms about her actions, as she is active on Instagram, posting rap videos. Viral Video of Real Lions Watching 'Escape Lion Drill' With a Man in Furry Suit at Tobe Zoo of Ehime in Japan Becomes Butt of All Jokes on Twitter!
Check NYPD's Tweet on Lookout For Myha Autry:
🚨 WANTED for CRIMINAL TRESPASS: Do you know Myah Autry? On 9/28 she entered the fenced giraffe and lion area at the @BronxZoo without permission. If you have any information on her whereabouts call or DM @NYPDTips at 800-577-TIPS. All calls are anonymous. ☎️ pic.twitter.com/6MUeyicanX

— NYPD NEWS (@NYPDnews) October 3, 2019
Meanwhile, Myha documented her day at the Bronx zoo on her Instagram account (which now remains unavailable). She was apparently visiting the zoo to celebrate her birthday and in one of her posts, she was seen posing with the NYPD cops too.
Here's The Viral Video of Her in Lion Enclosure:
View this post on Instagram
Soon after the video went viral, the Bronx zoo said her actions in the lion enclosure was a "serious violation and unlawful trespass" adding that they have a "zero-tolerance policy on trespass and violation of barriers." Now that her identity's been confirmed, some serious action might be taken against her once she's taken into custody.