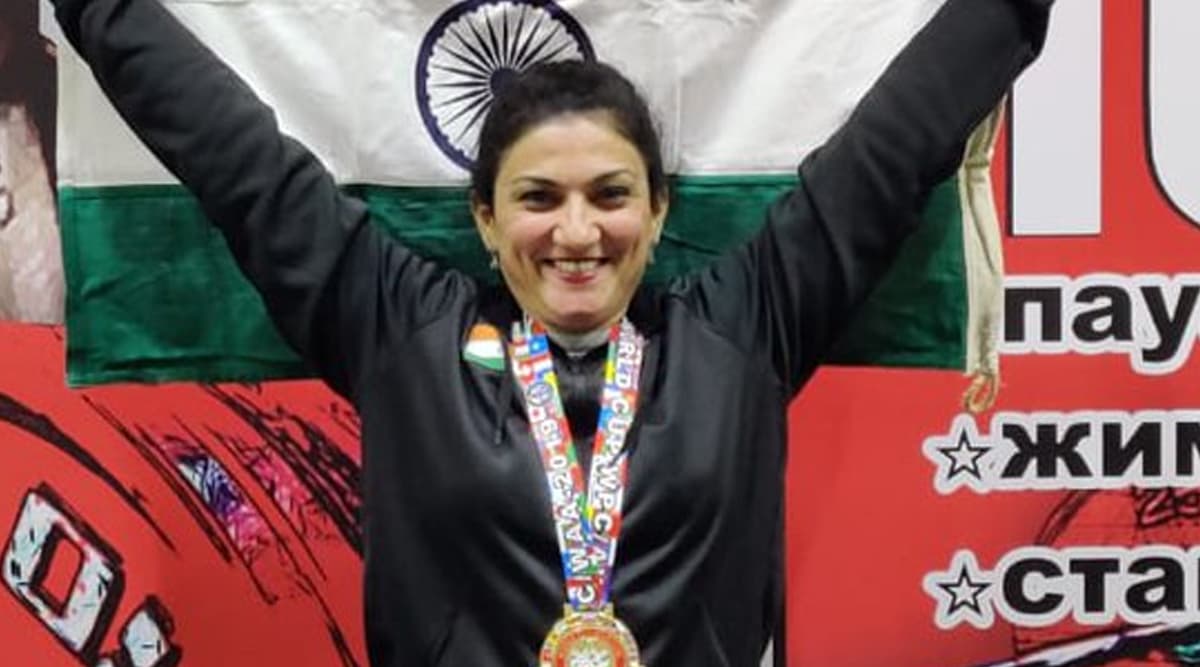 New Delhi, December 15: Bhavna Tokekar won a gold medal at the World Powerlifting Championship 2019 in Moscow. Now at the age of 47, Tokekar started her journey at the age of 40 and went on to win four gold medals at the Open Asian Powerlifting Championships of AWPC/ WPC at Chelyabinsk, Russia earlier this year. Bhavna Tokekar, Inspired By Youtube & Instagram Videos, Wins 4 Gold Medals in Powerlifting at Open Asian Championships in Russia.
In World Powerlifting Congress (WPC) World Championships 2019, Bhavna Tokekar, the wife of a serving Indian Air Force (IAF) Officer, took part in full Powerlifting in Women's Masters 45-49 AWPC classic which included squat 100kg, bench press 70kg and deadlift 127.5kg, total 297.5kg. On December 10, She had shared a post on Instagram in which she had asked her followers to wish her luck.
Bhavna Tokekar Wins Gold at WPC:
Bhavna Tokekar is in Moscow for World Powerlifting Championship. Her lifts in full Powerlifting in Womens' Masters 45-49 AWPC classic raw are squat 100kg, bench press 70kg and dead lift 127.5kg, total 297.5kg. She won Gold medal in her category last night. pic.twitter.com/0P6x4BrTuS

— Ab टो (@atokekar) December 15, 2019
Bhana Tokekar's Post Before Moscow Event:
Earlier this year, Torekar approached the WPC Karnataka and Andhra Pradesh state head Mohammed Azmat and asked him if she could take part in the powerlifting event. Asmat asked her to take part in trials and eventually, she got selected for Masters2 category (45-50 age group).
Tokekar went through technique corrections and mastered the art. Finally, her hard work and dedication bore fruit in the form of four gold medals in her maiden event. Interestingly, the powerlifter is also a long-distance runner and has taken part in a few marathon events.