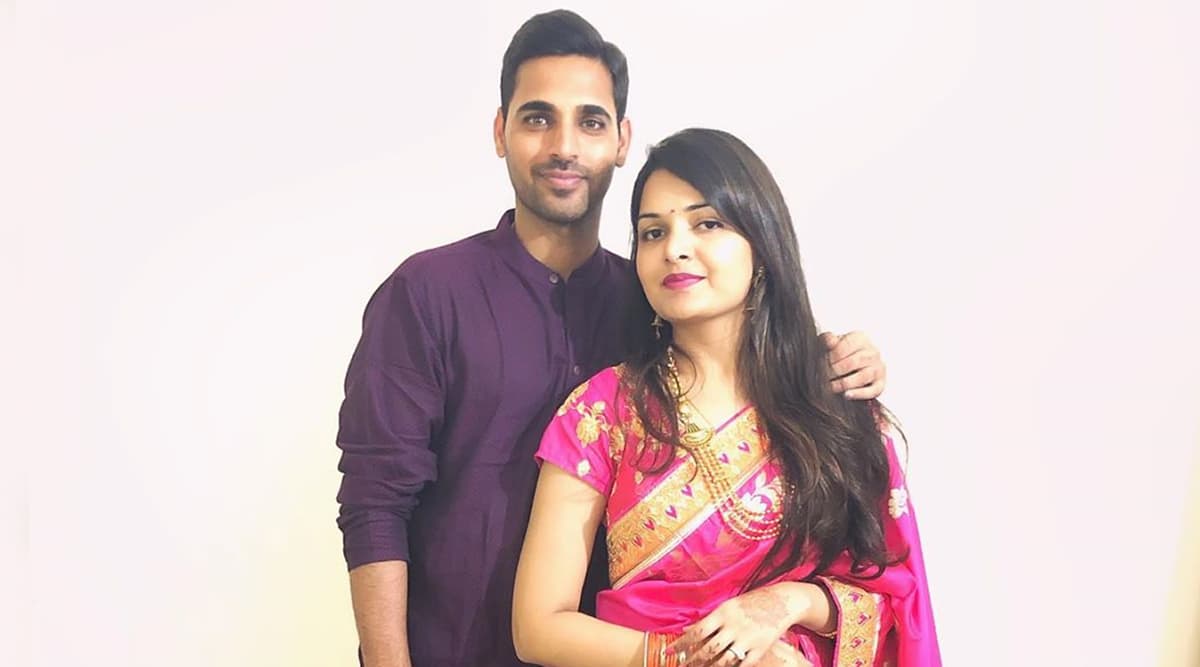 Bhuvneshwar Kumar wished his wife Nupur Nagar on the auspicious occasion of Krwa Chauth 2019. The Indian cricketer took to social media to wish Nupur on the special occasion. Bhuvneshwar, who last played against the West Indies in the Caribbean, wished his wife Nupur on Karwa Chauth. "Happy karwachauth wifey," said Bhuvi in his wishes on the special occasion.
Bhuvi married Nupur in 2017 and has always advocated his love for her. Meanwhile, in the cricketing front, Kumar was dropped from India's series against South Africa. He was left out of the Twenty20 and ODI series and has
Several other Indian cricketers, like Rohit Sharma and Shikhar Dhawan, have also taken to social media to wish their wives on the special occasion of Karwa Chauth. While Rohit had a cute request for the moon, his limited-overs opening partner Dhawan took to Twitter to mention how his wife Ayesha was far from him but always in his heart. Rohit requested the moon to show up a little early so that his wife and the wives of several other husbands across the world could break their fast and celebrate. also not been picked for the three-match Test series.
India head coach Ravi Shastri recently spoke of Bhuvi's importance to India's limited-overs team and prioritized his participation in Indian ODI team with so many other bowlers competing among themselves for a place in the Test team.
Bhuvneshwar Kumar Wishes Wife Nupur Nagar
Kumar has also been recently plagued with injuries. He was part of India's side that lost the semi-final by 18 runs against New Zealand. He played almost every match in the 2019 ICC World Cup but couldn't perform to expectations.