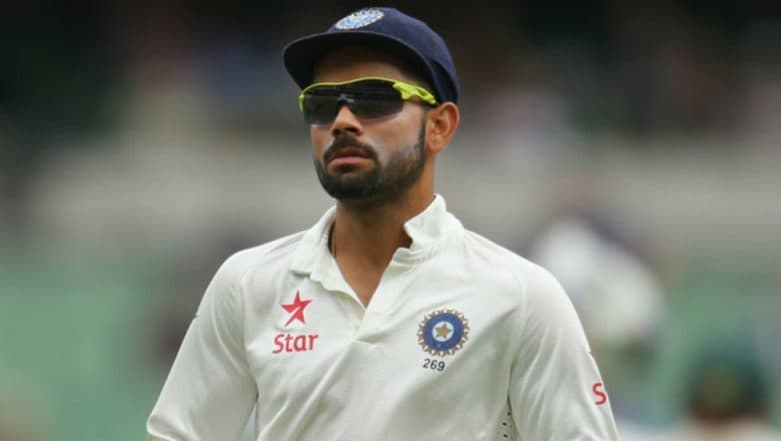 Indian cricket captain Virat Kohli exhibited immense courage and scored 97 and 103 runs in the first and the second innings respectively during the third test match at Nottingham. With this, Kohli reclaimed the number one position at the ICC Test Rankings. The score became a feat for Kohli as he became the first player to score 200 or more runs for the winning cause for the seventh time. The right-hander even surpassed Australian greats Ricky Ponting and Don Bradman who achieved the feat six times each.
Also, Kohli is just one point away from achieving the top 10 positions of into the top position on the all-time points list.  Players like Don Bradman (961 points), Steve Smith (947), Len Hutton (945), Jack Hobbs and Ricky Ponting (both on 942), Peter May (941), and Gary Sobers, Clyde Walcott, Vivian Richards and Kumar Sangakkara (all on 938 points).
Hardik Pandya and Jasprit Bumrah both got a fifer in the third test match. After the match, the Indian skipper went on to slammed the critics and said, "We were down 0-2 in the series and a lot of people have stopped believing in us. But we believed in ourselves and that is why it is 1-2 now after 0-2. All that matter was what we thought inside the change room. Anything on the outside did not really matter. We believe we can win the series. The victory was much-needed in the context of this series. We have been clinical in all departments and it is a victory for the entire dressing room. A complete Test win for us."